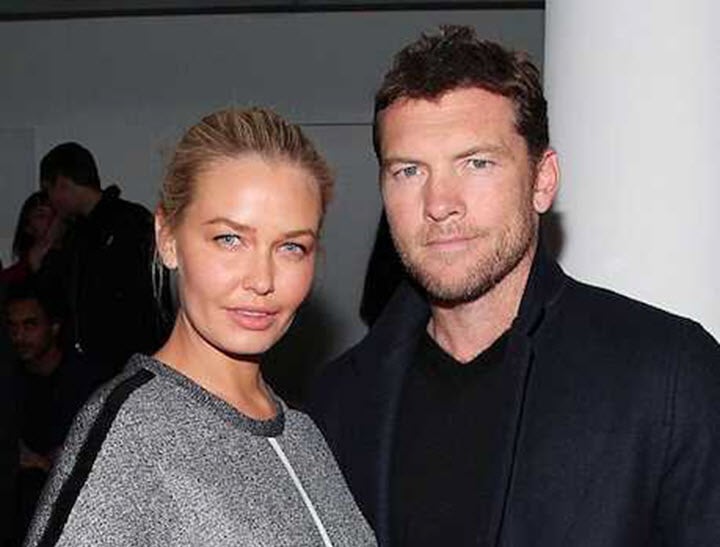 Apparently we have a name for the Bingle baby. APPARENTLY.
UPDATE:
We've got a name, people. Maybe. Probably. Who knows for sure.
"Sources" have "confirmed" to Woman's Day that the Bingle baby is called…
Rocket.
Rocket ZOT Worthington.
… It's so… unique.
This could just be one big ol' late April Fools Joke. In fact, we're kind of hoping it is, for the sake of this child.
But if not, at least he'll have some company with the Apples of the world.
Mamamia previously wrote… 
The most anticipated celebrity baby arrival since Prince George (big call) has (maybe) just arrived. FOR THE SECOND TIME.
Lara Bingle, failed reality star/ex of a cricketer/current possessor of the world's best hair, has reportedly given birth to a baby boy.
Representatives of the pair have yet to confirm the birth, but it hasn't stopped the world, you know, tweeting the shit out of it.
Congrats to @MsLaraBingle and Sam Worthington who have reportedly welcomed their first child, a baby boy! X pic.twitter.com/4BZaX43jvW

— OK! Magazine (@OKmagAustralia) March 24, 2015
Lara #Bingle …birth? — Sandra Sully (@Sandra_Sully) March 24, 2015
CONVINCING.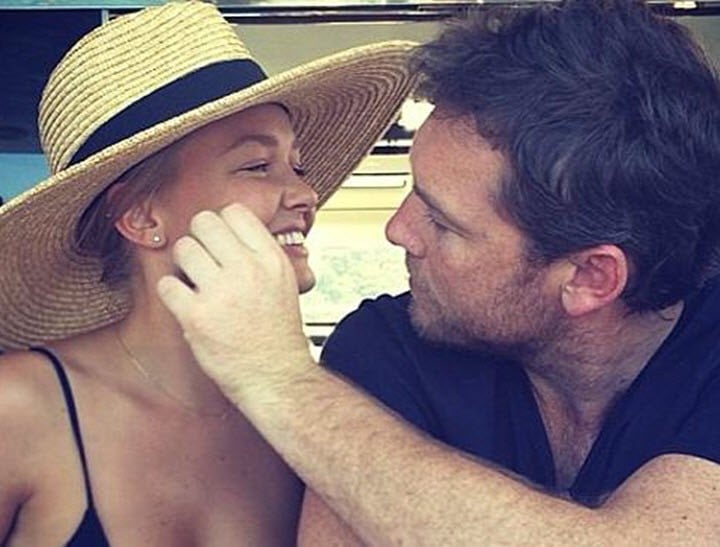 The Australian media is so excited for this baby to come out, we reported it's birth once already after Bingle posted a picture of an LA sunset with the caption: "Arrived at the perfect time today." (#sunset)
At this rate We're expecting her to give birth a third, forth and fifth time before the week is out.
We do know a couple of things for sure. Lara Bingle is pregnant. She is in LA. And the #binglebaby will be the first child for her and her husband, movie star and paparazzi fighter Sam Worthington.
We only found out in January that Australia's version of Kimye were expecting for sure, but the speculation had been growing for at least a year.
Lara and Sam (Lam? Sara?)  met in 2012, eventually moving to New York City to escape the intrusive Australian paps. Such a fairytale.
Related: We know they're not Lara Bingle's legs. But easily-influenced teenage girls don't…
They got married sometime in December (we think). At least, that's what her other cryptic Instagram post she shared seemed to suggest.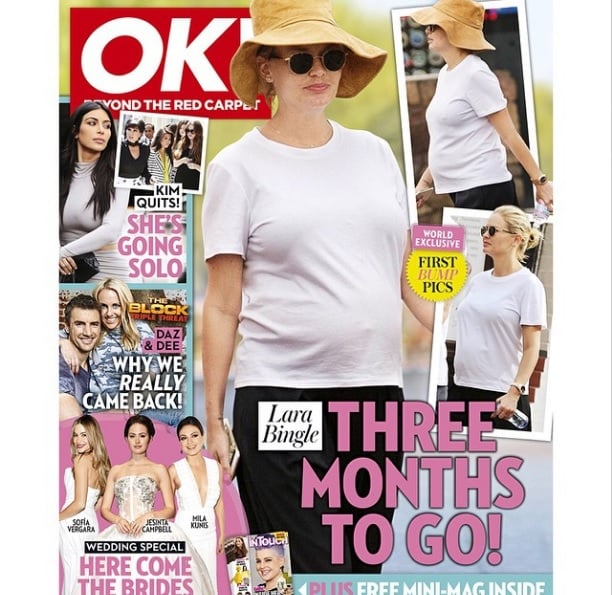 This could well be the most genetically-blessed baby we've ever come across. Although, Kate Middleton's new bub might give it a run for its money. We're expecting her to give birth at least three times in the next few weeks.
If this just made you want to look through a gallery full of Lara's face, see below. You're so welcome.