A tenant remains in shock after security cameras captured his landlord having sex on the bed he shares with his wife.
(Related content: Renting in Australia? Know your rights.)
Logan Pierce, from Colorado Springs in the US, was at work when his security system began sending him notifications of sensed activity.
"I got a notification from one of the cameras on lunch the other day that it detected noise and was strange because both of us work all day everyday," Pierce told 11 News.
"I opened up the camera and kind of had to like quit the program and, like, restart it again because I didn't really believe what I saw."
The footage clearly captured landlord, Carlos Quijada, entering the apartment before engaging in sexual activity.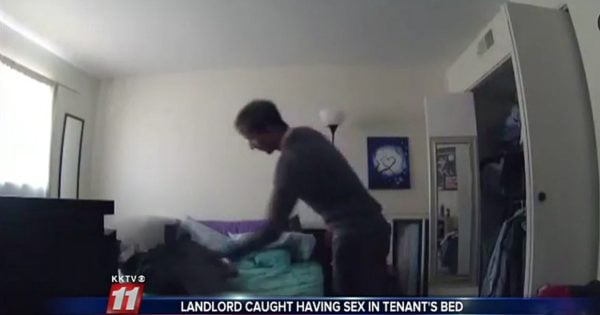 Pierce told the news network that Quijada had even used his wife's wedding dress to clean up afterwards.
"Now that's gone because the police took it for DNA testing," he said.