Ask anyone and they'll tell you, I'm not a mascara kind of lady.
Mainly because I have a habit of rubbing my eyes, which if done while wearing mascara, never ends well.
But while tinting, curling and applying almost anything to help my lashes grow works fine for 9-5, there are times when you need mascara to finish your look.
It's during those times I've rummaged for any crusty old tube of mascara at the bottom of my secondary makeup bag – you know, the bag where you keep the average stuff not worthy of your primary makeup bag – and completely hacked up all my hard winged eyeliner or smokey eye handiwork with dodgy, clumped together lashes.
So I swore off mascara, vowing never again to let the smudgy black stuff ruin my day. Then I tried a mascara that might have just changed my mind.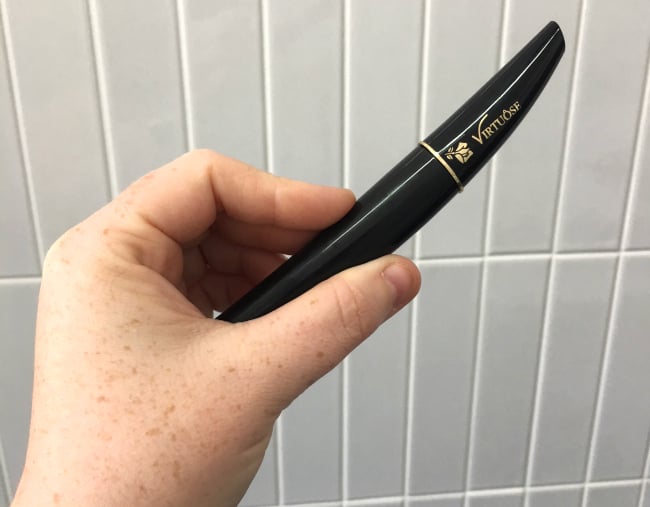 It's called the Lancôme Virtuôse Length & Volume Mascara and right now you can get it for $38  - normally it's $52. Yep.
I wore it out on Saturday night for a dinner and, as is customary, posted a photo on Instagram before leaving the house.
Minutes after I had strangers sliding into my inbox asking, nay, demanding 'WHAT MASCARA ARE YOU WEARING?! To which I replied, "No need to be so aggressive, it's Lancome and it's on sale, OK?"
The difference in length and volume one coat of this mascara gave me was instantly noticeable. It made my lashes look like full, fluttery spider legs.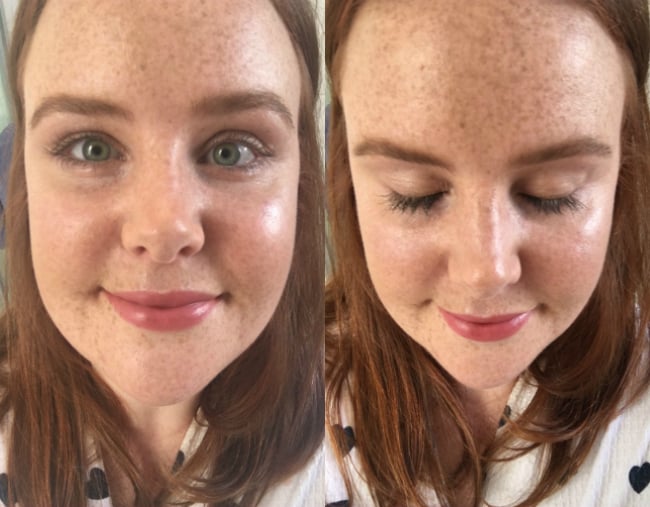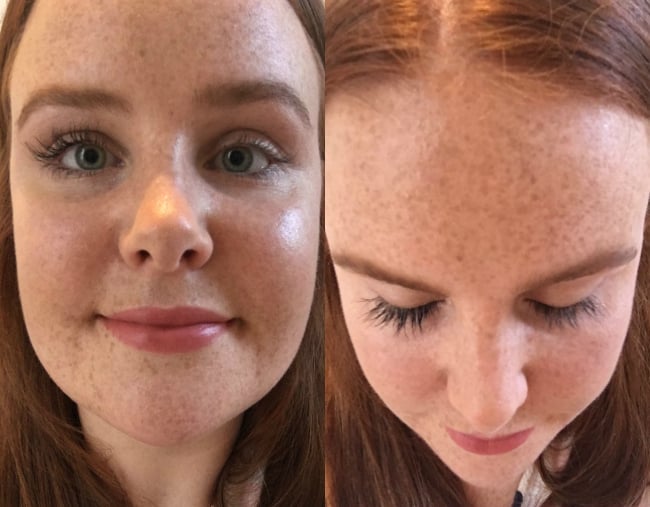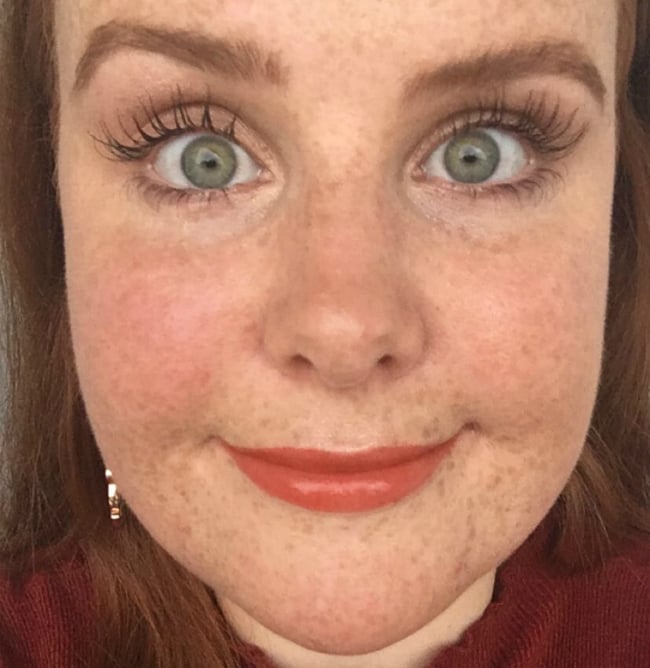 But the thing that makes this mascara stand out from the trillions of mascaras out and about in the world is the wand. More specifically, it's shape.
Pull the wand out of the Lancôme Virtuôse Length & Volume Mascara tube and you'll find yourself looking at a curvy, semi-circle brush. Rather than having techy rubber-looking bristles, this wand has a more traditional bristled brush.
But the curve makes all the difference.
If you're the kind of person who, no matter how hard you try, always has to mop up little black specs of mascara from under your brows and along your lash line once you've applied, this product will help.
For me, being able to get the wand up and under the roots of my lashes did all the hard work for me. I didn't have to wiggle the brush or go over my lashes again and again to a) coat each lash, but most importantly b) separate each lash so they didn't look like five single, very fat lashes.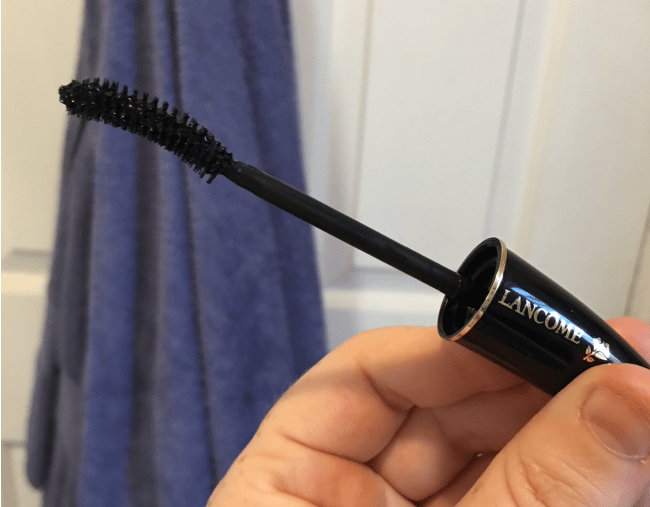 The formula is also a perfect in-between consistency, not too runny or gluggy, and dried really quickly.
I only needed one coat as my lashes are already quite long (not bragging, just the truth), but I could've easily chucked on another coat or two for a more dramatic effect without having to wildly fan my eyes or stand with my chin up for five minutes to avoid smudging.
And so, I'll continue wearing the Lancôme Virtuôse Length & Volume Mascara. Not everyday, because there's still the matter of vigorously rubbing my eyes I need to attend to first.
But enough to grant this mascara access to my primary makeup bag.
I know, big deal right? But it's that good.
You can grab the Lancôme Virtuôse Length & Volume Mascara at the discounted price of $38 (instead of $52) over on Mamamia Shopping. Bloody bargain.
P.S. The Mamamaia Out Loud team discuss the very NSFW latest skincare trend coming out of Korea below too.
Want to win some skin care goodies? Like to have your opinion heard? Take our short survey now for your chance to a win a skin care pack.