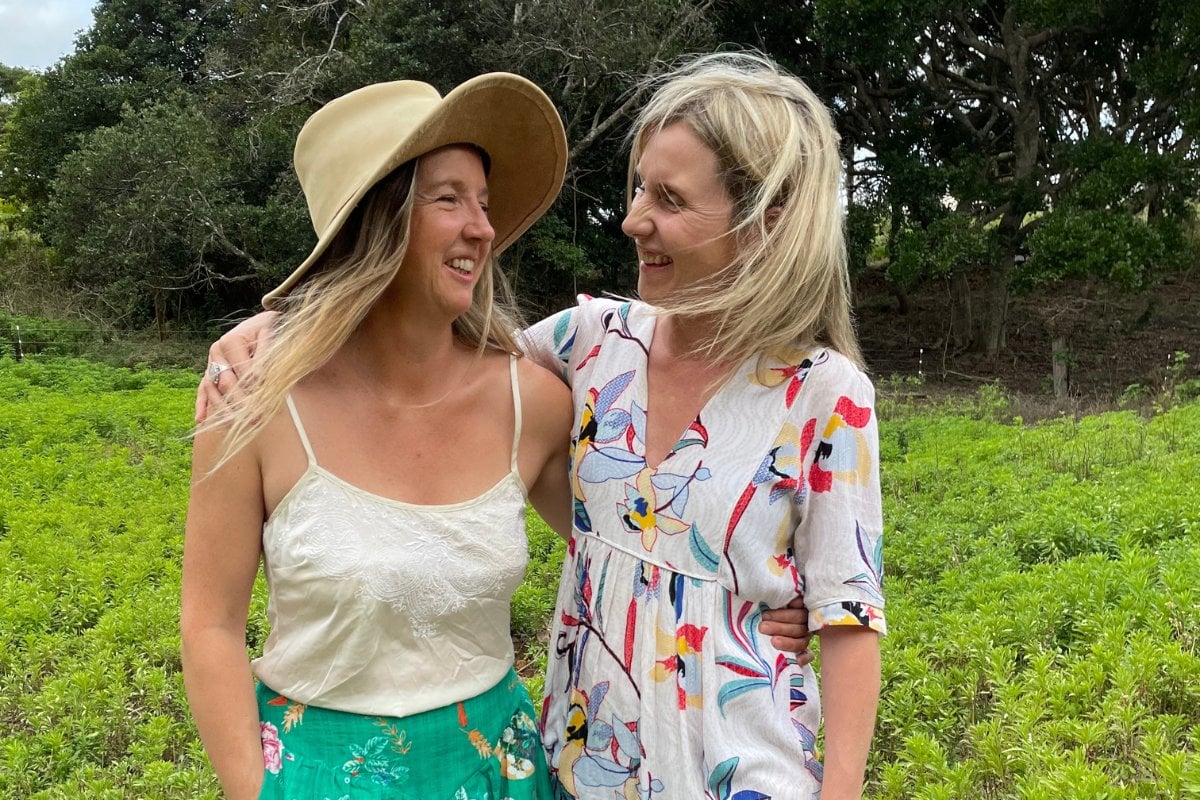 No topic is off limits when friends Angela Greely and Michelle Shearer get together.
It was during one of their regular catch-ups that the NSW North Coast locals – both in their mid-40s with boys the same age – bonded over the sleepless nights, anxiety and migraines they'd started experiencing.
With Angela's background as a clinical nutritionist, she knew the cause was perimenopause so Michelle suggested they build a community of women that also identified with what they were feeling.
"There was this clear gap in the market and we were struggling with perimenopause ourselves. We were both at a point where we were like, 'Well, should we do this? Should we hold hands and take a little leap into starting a business?' If we were feeling that way because of peri symptoms, we probably weren't the only ones," Michelle says.
It was true. There were many other women struggling, but Angela and Michelle also discovered few knew the reason behind it.
After chatting with other women of similar ages, Angela realised there was "not much understanding of what was going on with their bodies, and no understanding that there was this lead up to menopause, that's perimenopause, and they were going to their GPs and coming away with little information and solution."
And so, during a chat on a drive in March 2021, they both took the leap and started SheBANG! – backed by Angela's nutrition expertise.
Michelle says, "We wanted to feel the whole 'shebang' again and we wanted to bring that to the rest of the world who are walking around with perimenopause symptoms."