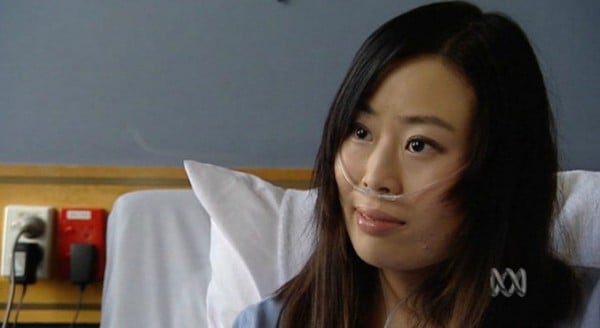 Clare Oliver. (Image: ABC)
By now, it's no secret that tanning beds are awful for our skin and health.
Just last week, 27-year-old Tawny Willoughby made international headlines by posting skin cancer treatment photos that served as a graphic reminder of the dangers of excessive solarium use.
RELATED: Hugh Jackman reveals he's had four skin cancers removed in 18 months.
Here in Australia, the tragic story of Melbourne woman Clare Oliver — whose experience with solariums led to her developing terminal melanoma in her early 20s — has prompted the banning of sunbeds in several states across the country.
Despite the ongoing campaigns promoting sun safety and skin cancer prevention, it seems many people still don't grasp the potential dangers of baking in sunbeds. Sadly, Lady Gaga appears to be one of them.