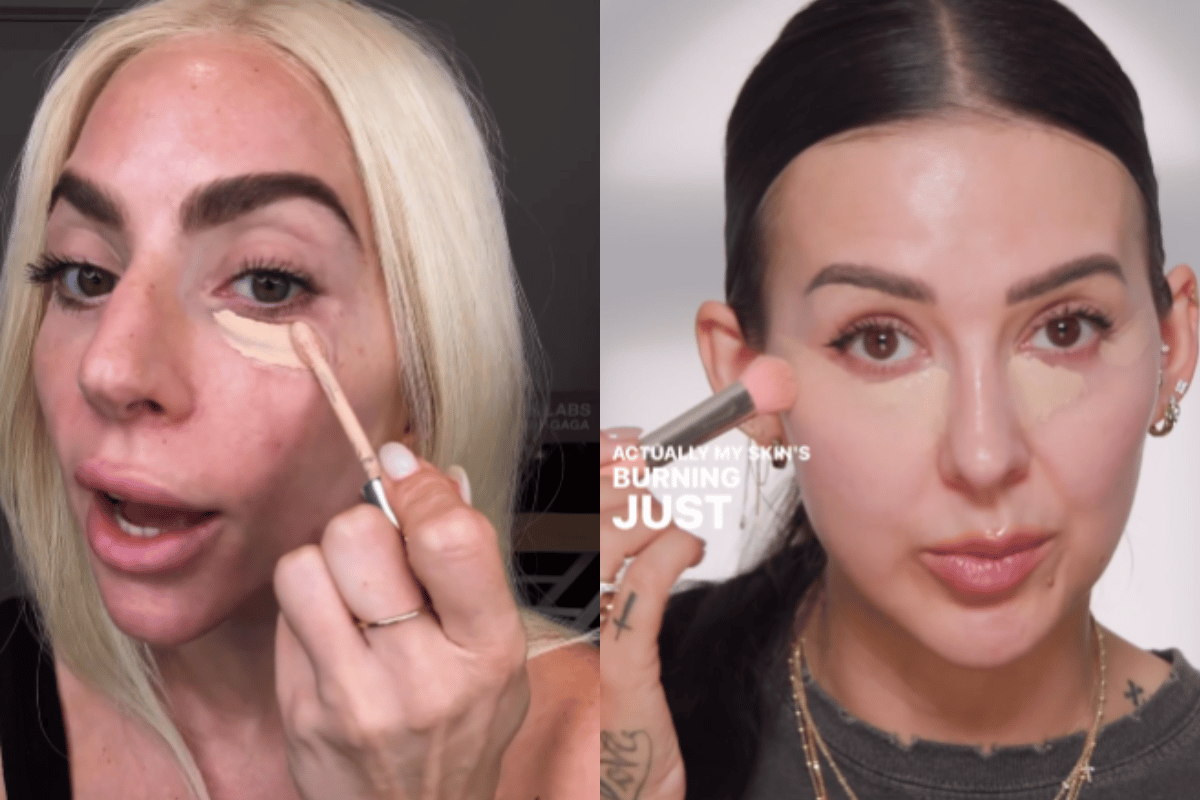 In case you haven't been doing your beauty homework, our friend Lady Gaga launched a makeup brand a while back. It's called Haus Labs, and while it's not available in-store in Aus, you can shop it online (although, you do have to cop some pretty stanky international shipping fees in the process).
The range has garnered a heap of attention, with products such as the Haus Labs Triclone Skin Tech Medium Coverage Foundation going viral on social media for its stellar shade range, skin-friendly ingredients and natural yet radiant finish.
Now, after the insane success of her foundation, the singer and actress has added a new concealer to the range — the Haus Labs Triclone Skin Tech Concealer, which offers medium buildable coverage and comes in 31 shades.
Watch: Here's what to do if you can't find a concealer to match your foundation. Post continues below.
Off the back of the recent launch, Lady Gaga recently shared a 'get ready with me' (GRWM) makeup routine, using the new concealer.
Applying the formula under her eyes, she shared with her followers, "I start in the inner corner of my eye and I usually just drag it.
"I do one on each side to brighten up the eyes. I go in threes to brighten up the centre of the face, the nose, the forehead and under the chin."