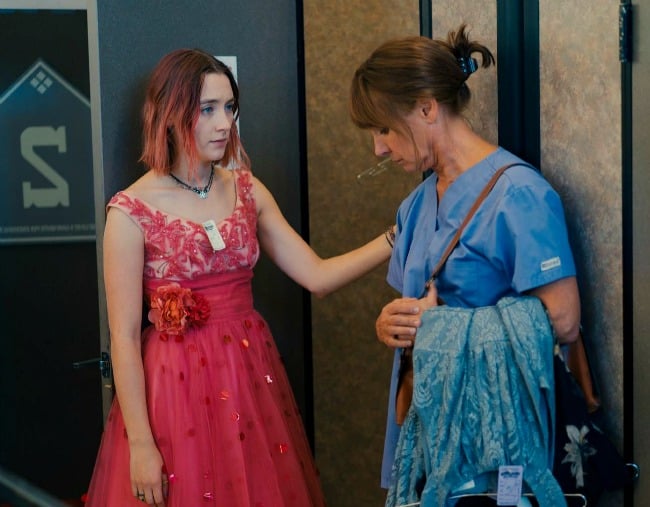 A funny thing happened after I watched Lady Bird in a cinema packed with women.
Moments after the credits rolled, we were all hit by a very similar and somewhat peculiar feeling. A feeling that made us all want to reach out to our mums, to tell them we loved them, to thank them and in some cases to offer up a very long-awaited apology.
Hands quickly fished around in bags to retrieve phones and as we all made our way to waiting Ubers and packed trains, a whole of mums across the country began receiving phone calls and messages from their daughters.
Such is the power of Lady Bird, a truly beautiful film written and directed by Greta Gerwig and starring Laurie Metcalf and the incredible Saoirse Ronan as Christine, AKA "Lady Bird".
Spanning 2002 and 2003, the film follows Lady Bird, a high-school senior who dreams of escaping her dreary hometown of Sacramento to attend college in New York.