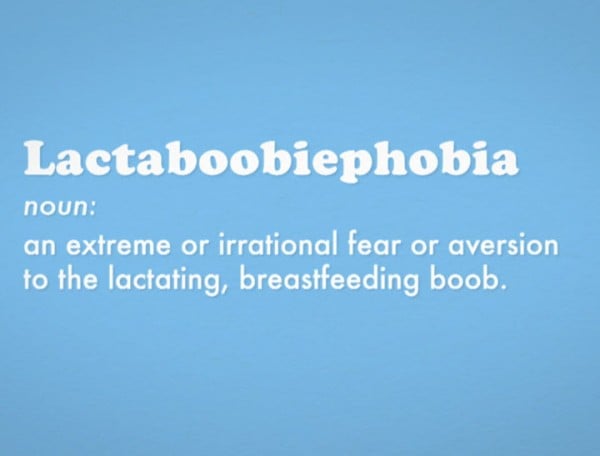 I came up with the term Lactaboobiephobia after I had a few breastfeeding photos taken off of my Facebook page.
This was back in 2012. I was banned from Facebook for 24 hours because of one of the photos.
Facebook has thankfully changed their policy on breastfeeding photos since then, but women are frequently having their breastfeeding photos reported on Facebook.
In fact, I had a few different people contact me today asking me to take down photos that I posted yesterday. They complained they were "sexually explicit". Give me a break people. It's just a lactating boob.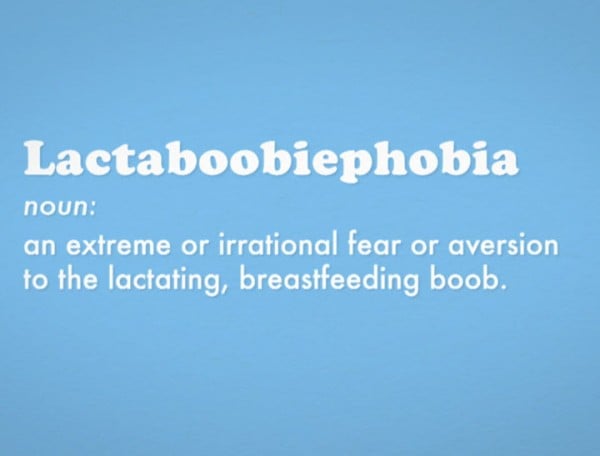 All of this lead to Anna Kaplan conacting me after she found my blog on being banned. It has since been turned into a documentary as part of "The Booby Trap" films she is producing.
Watch the trailer here. (Post continues after the video.)