Lachie is a 17-month-old toddler from Brisbane who has had a rough year.
Parents Shannon and Charles Gracey told Mamamia their little boy has an unresolved gastrointestinal bleed.
"His doctors can't figure out what is causing it. For a normal kid it probably wouldn't be as big a problem but Lachie has haemophilia," said his mother Shannon Gracey.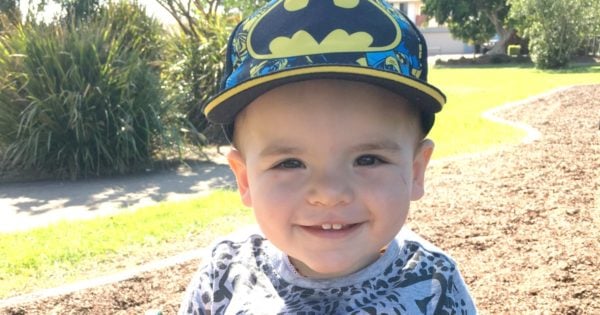 The Brisbane mother is a symptomatic carrier of haemophilia and was told when she was pregnant that there was a 50/50 chance that her son would have haemophilia.
"Usually females carry the gene and pass haemophilia on to their boys but there are cases like ours where the female's clotting factor is also low and classed as haemophilia."