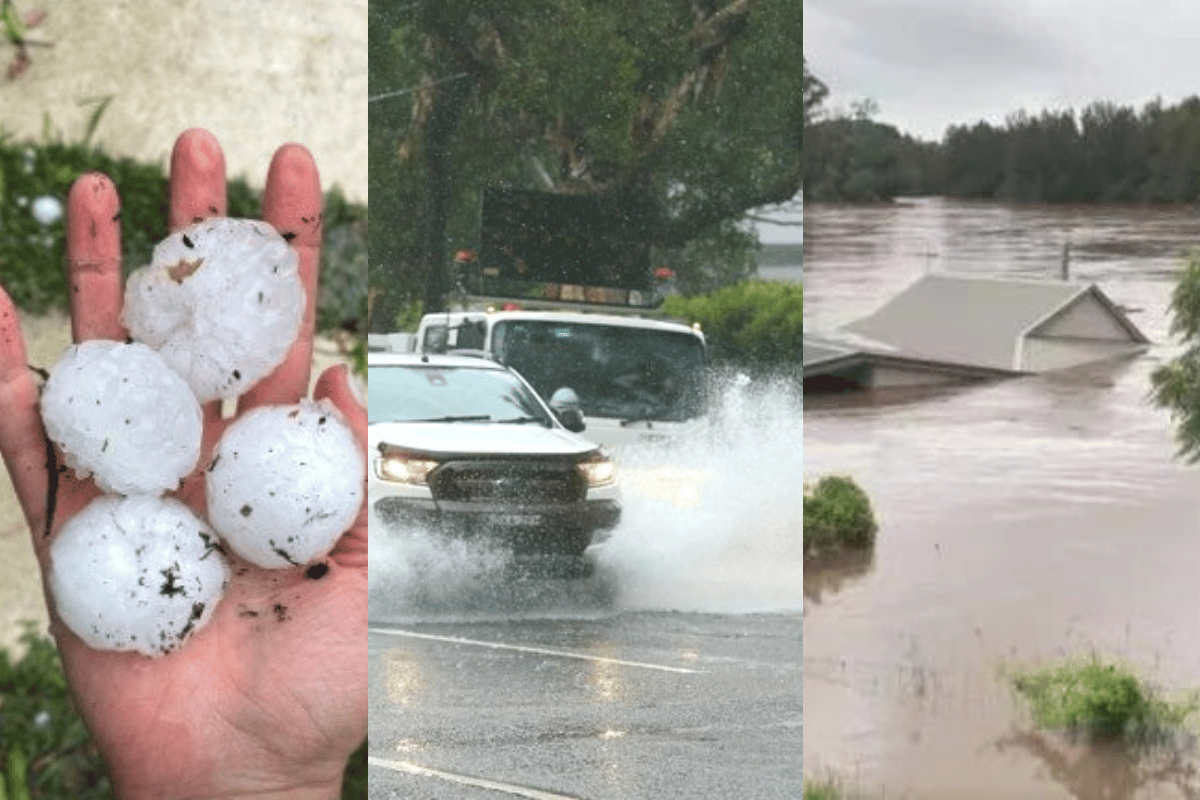 For the last month, Aussies have been watching on in despair over the sheer amount of rainfall across eastern Australia. 
We've seen firsthand this year just how devastating flooding can be, with residents in parts of Lismore and northern NSW now experiencing "flood fatigue" after once again being evacuated due to heavy rainfall.
And with more rain expected in the coming days across the eastern region, many of us have been left feeling confused and overwhelmed about rain bombs and La Niña.
So what does this all mean?
Mamamia asked Bureau of Meteorology (BOM) Senior Meteorologist Sarah Scully to answer all of our questions. Here's what she had to say.
Watch: Lismore's future questioned after two catastrophic floods in five years. Post continues below.
Video via ABC News.
Why have we been experiencing so much rain over the past few months?
According to Scully, it's due to a combination of climate drivers and the ordinary weather pattern.
So for climate drivers, this is catalysed by the current La Niña event. La Niña is part of a cycle known as the El Niño-southern oscillation, involving a natural shift in ocean temperatures and weather patterns in the Pacific Ocean, essentially bringing high levels of rain, floods and cyclones. 
"The above average sea surface temperatures increase the amount of moisture in our atmosphere over northeastern Australia and that actually increases the chance of above average rainfall across this area," Scully said to Mamamia.
The other factor in the high levels of rainfall is due to weather patterns. 
For example, during that catastrophic 'rain bomb' a month ago, there was "a coastal trough that was held in place by a block in the high pressure system in the Tasman Sea," Scully explains.
And so that combined with that extra moisture due to above average sea surface temperatures left a whole lot of rain to be dumped over southeast Queensland and NSW.
How unusual is this constant rain?
Above average rainfall is typical with La Niña. But the sheer amount of rain Australia's east has experienced is unprecedented to say the least. 
And this is shown by the fact rainfall records have been broken throughout these recent times.
We've been hearing the term 'rain bomb' a lot in the news: is this an accurate way to describe what has been happening in some parts of Australia?
In late February, Brisbane locals woke up to major flooding across their city, severely impacting homes and businesses. At the time, Brisbane mayor Adrian Schrinner referred to the weather phenomenon as "a rain bomb", and ever since the definition has stuck with many.