I first heard whispers about La La Land, the big screen musical starring Emma Stone and Ryan Gosling, long before any official trailers had started to seep across the internet.
Film critics whose podcasts I follow and whose reviews I devour starting mentioning a movie that had only been shown in select private screenings to a very special few.
They mentioned Oscar buzz was already starting to build, but that wasn't the compelling piece of the puzzle. It was the reports of what was happening inside the theatres.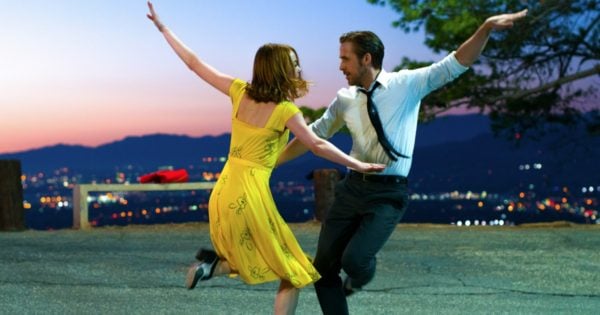 Image: Lionsgate
Grown, stoic men weeping in their seats because they were so moved. Critics gushing that Emma Stone's performance was the most magical thing they had ever seen. Entire audiences breaking into dance once the credits rolled.
It all seemed to good to be true, which is when a few ardent movie lovers started to get a little nervous.
After all, anything built up that much is destined to fall.
In fact, one critic on Vanity Fair's Little Gold Men podcast went as far as to be everyone to please stop talking about La La Land, because the hype was getting too much and it was destined to ruin the best movie of the year.
Watch: All the mistakes in movies you never noticed. Post continues after video.