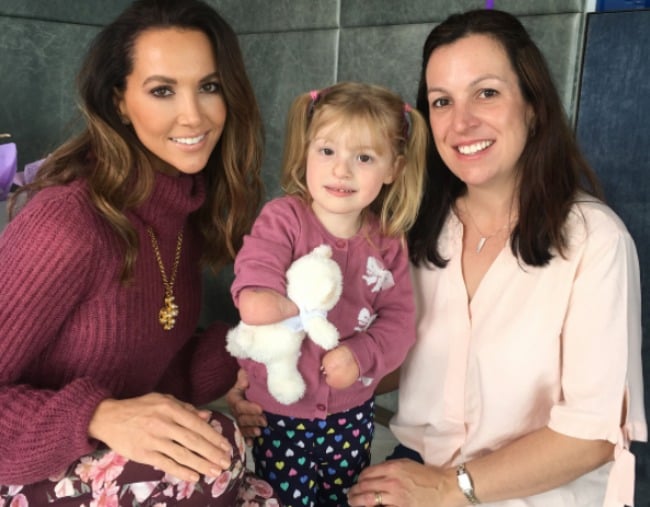 So many parents say that having a child is akin to allowing your heart to freely walk around outside your body.
It's certainly a sentiment shared by model, author and TV presenter Kyly Clarke, whose main priority since becoming a mother to daughter Kelsey Lee a year and a half ago has been to ensure her child's health and educate herself about childhood diseases.
This passion has led her to become an ambassador for Know Meningococcal, a newly launched campaign and website created to educate parents on what Meningococcal disease is, how to recognise the signs and symptoms of Meningococcal, how to understand who is the most at risk, and to make informed decisions around prevention and treatment.
Meningococcal disease is a rare but serious illness, with sudden onset that can potentially turn life-threatening.
While it is uncommon, the impact of the disease can be devastating. According to Know Meningococcal, up to 10 percent of those infected will die.
"Know Meningococcal is a website that helps parents understand more about the disease and the signs and symptoms that come with the disease. This information is so important, especially because some of the symptoms can be similar to the ones your child can have when they have the flu," Clarke told Mamamia when she stopped by our office.
"The symptoms can be things like vomiting and diarrhoea, which you can misconstrue as a different illness. So even something like having cold hands and feet can be a symptom. It's important to know what the symptoms are so you can act quickly."