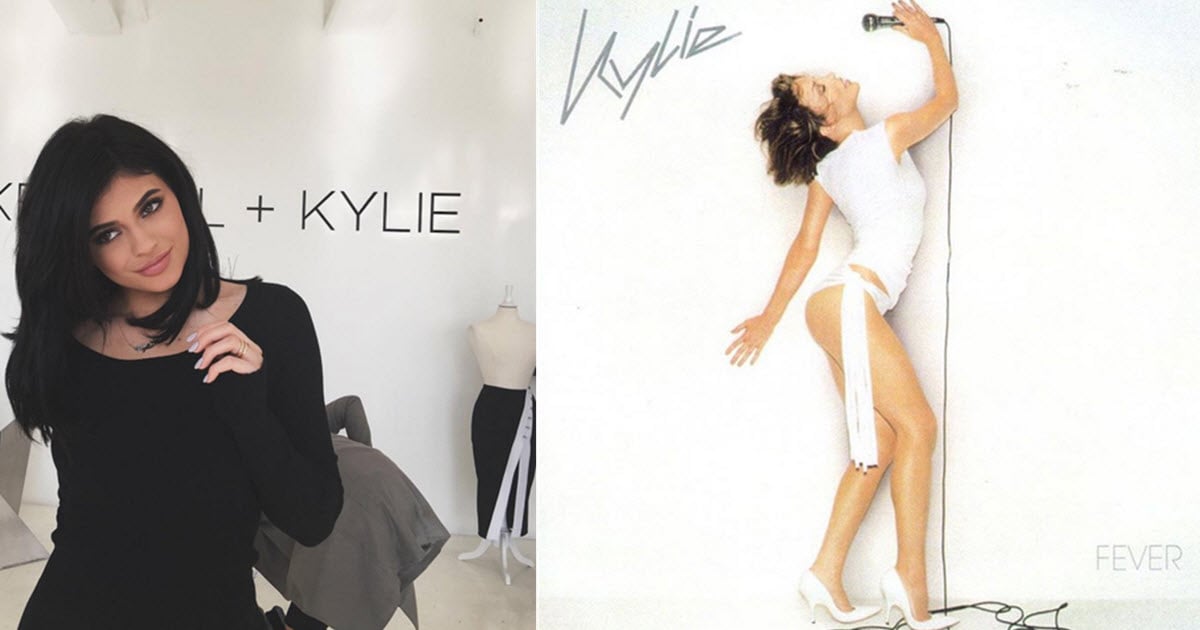 As far as I'm concerned, there is only one Kylie, and it's our Kylie.
As supreme Kylie, Ms Minogue, 47, was obliged to step in when a lesser Kylie tried to trademark her name. Her great name.
Kylie Jenner, the 18-year-old reality scion of the infamous Kardashian family, is getting a little too big for her boots. She wants the term "Kylie" protected under trademark for "entertainment in the nature of providing information by means of a global computer network in the fields of entertainment, fashion and pop culture".
Minogue has filed legal papers seeking to prevent Jenner from trademarking the name Kylie, saying Jenner, according to legal documents (per The Guardian) is "a secondary reality-television personality" and a "supporting character" on Keeping Up with the Kardashians.
Were the application approved, Minogue's team says it would dilute her brand and create confusion, reports the World Intellectual Property Review.