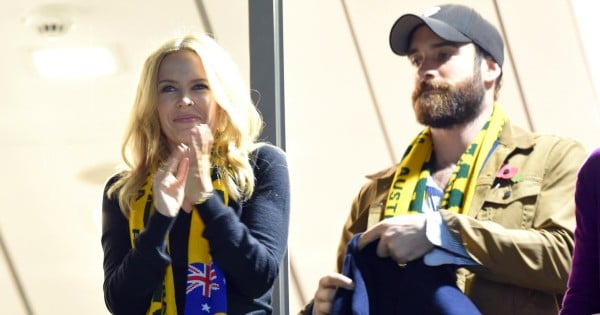 After days of rumours, and that flashy diamond ring, it's official – Kylie Minogue is engaged to her beau, Joshua Sasse. 
The couple made their official announcement in the cutest way as well – in the forthcoming marriages section of the UK's Daily Telegraph.
The small advert in Saturday's paper reads: 'The engagement is announced between Joshua, son of the late Dominic Sasse and of Mary Heale (nee Macauley), of Herefordshire and Kylie, eldest daughter of Ronald and Carol Minogue, of Melborne, Australia.'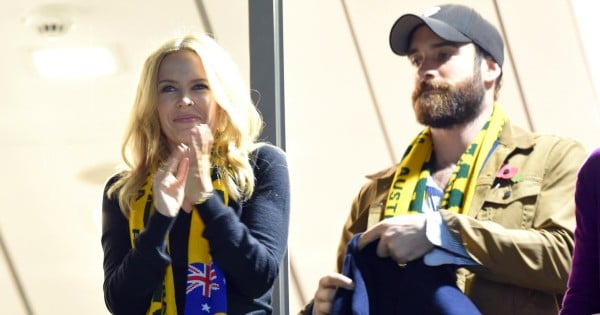 The whirlwind romance between our Kylie, 47, and Joshua, 28, is believed to have begun back in September, and it is being said that they got engaged during a ski break.
They met when Minogue made a guest appearance in Galavant, an American musical comedy in which Sasse plays the lead role.
Rumours went into overdrive when Kylie was spotted wearing a gorgeous diamond ring at the NME Awards after party on Wednesday, where Sasse also referred to her as his fiancee.