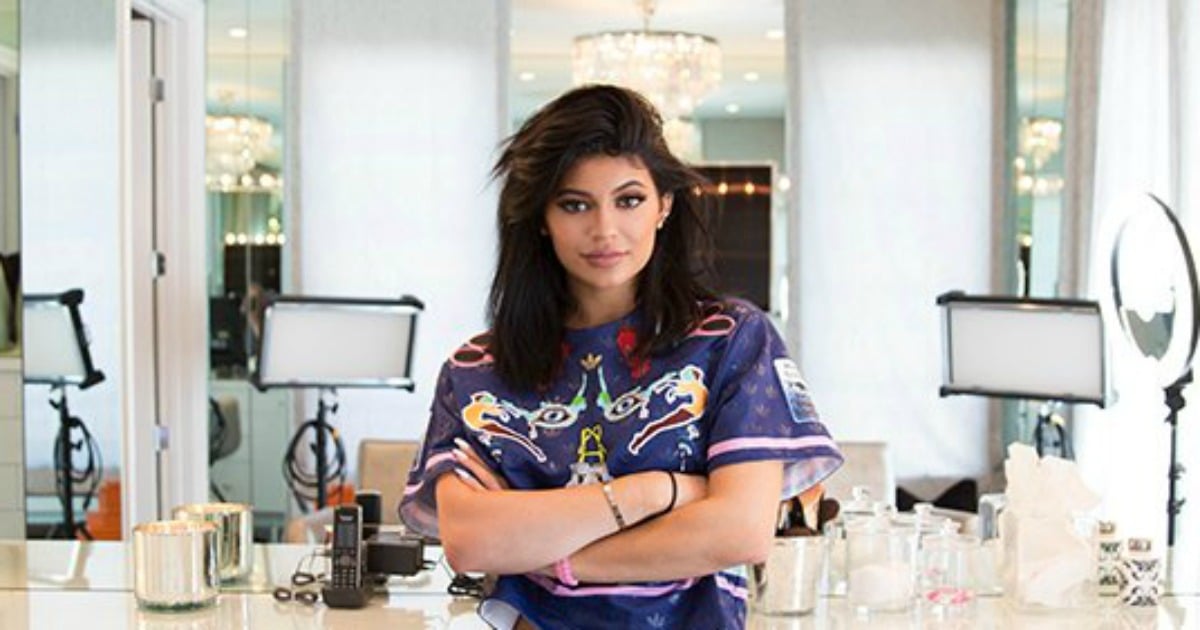 A glam room, an over-sized picture of her own lips in the living room (of course) and a breakfast room that she "hasn't used even once".
Honestly, we didn't expect anything less from the youngest Kardashian.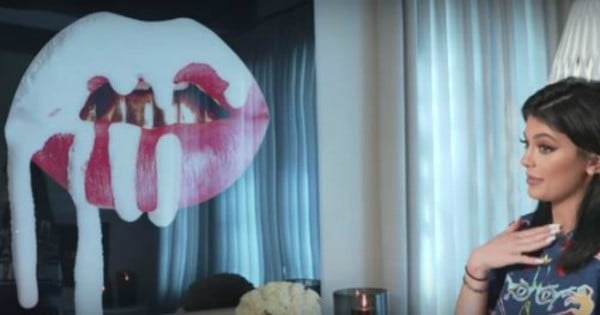 Kylie Jenner has finally #blessed us with a full tour of her $2.7 million Calabasas mansion home.
The five bedroom house, situated in The Oaks, an exclusive gated community, includes an outdoor pool and home theatre.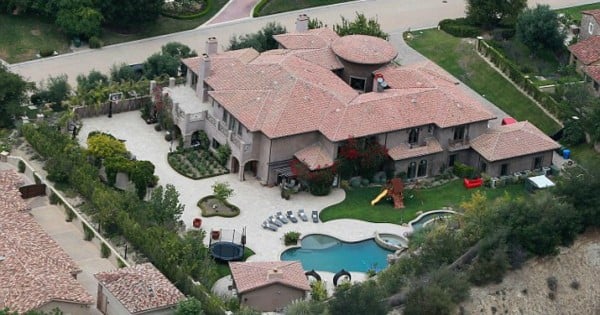 Living/Dining room
The Keeping Up With the Kardashians star "only buys organic", has bottled water "that isn't even on the market yet" and keeps frozen grapes in her freezer.
Bedroom
"I was debating showing you guys my bedroom because I feel like it's really personal," 18-year-old Jenner begins as she keys in the code you need to enter her room.
The theme is "grey taupe" which extends to the bedroom's additional sitting room and ensuite, an exact replica of the bathroom the teen had at her mum's house.
Glam room
Jenner admits she copied her big sister Khloe when it came to her glam room. With mirrors on every wall, the Instagram star says this is where she spends most of her time.
The best bit? She has a light with an iPhone holder, dedicated to taking selfies. I wish I was kidding.
Closet
Not only does Jenner have a closet bigger than most Sydney apartments, she's also set to out-do Carrie Bradshaw with her shoe closet. Yep, an entire extra closet dedicated just to her shoes. Jenner admits that she's "a bit of a hoarder" and can't bring herself to throw any of them away.
Well, you know where to find us when you're ready Kylie.
Cars
A home tour wouldn't be complete without a glimpse into the home-owner's personal car collection, right?
What are your thoughts on Kylie Jenner's home? Let us know in the comments.