There are few things in this world surer than the confidence of a teen who just got the initials of their partner inked on their ankle. Because always and forever, soul mates, true love, commitment and other synonyms of true love.
Kylie Jenner was all about the true love and the tattoo and the always and forever thing. Because in January, Jenner got inked with a small 'T' on the inside of her ankle, a tribute to her then-boyfriend Tyga.
And then, well, they broke up.
Forever the creative, Jenner took initiative, and transformed the T into something else very close to her heart. LA. Obviously. The land of…dreams?
Photos of the reality star have emerged in London over the weekend which show the transformation of her love from Tyga to LA in real time.
Check it out: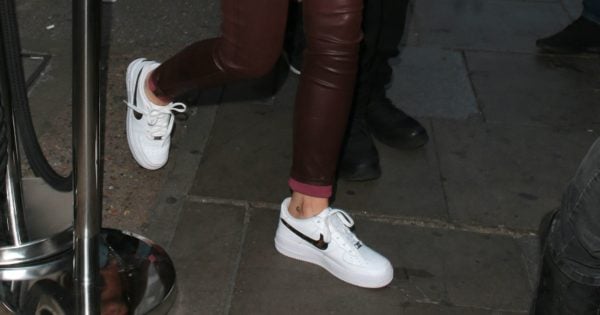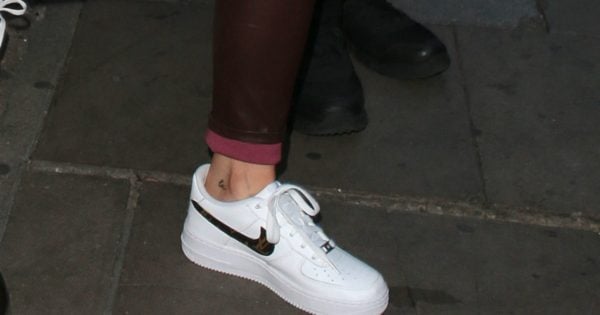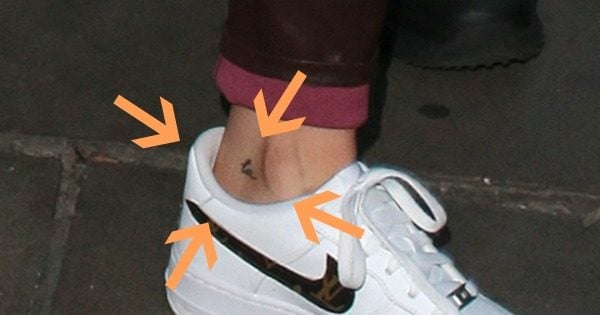 The story would, of course, have a happy ending if it ended there. Jenner isn't at risk of breaking up with LA, and in theory, LA can never betray her, and so the tattoo will always have a place (literally) on her ankle.
But because this the Kardashians world and we just live in it, the saga of Kylie's tattoo transformation was always going to have many emotional stages. And yes, there's more. (What a gift, what a time to be alive, you're very welcome.)
You see, Jenner has a new boyfriend now. His name is Travis Scott and they have been together for a few months. And like all new relationships, Jenner has a restored faith in love and commitment and is in a puppy love bubble of always and forever.
And you know what that means...?
Matching tattoos, obviously. Just last month, Jenner showed off her new ink, a butterfly tattoo - also on her ankle - that Scott also has in a similar spot.
What could possibly go wrong?
Well, just ask Katie Price, who once vowed never to get a partner's name tattooed after her relationship with Peter Andrew soured and she was left with his name inked on her body. That was, of course, until she met Leandro Penna, got his name tattooed and then broke up with him a year later.
Or perhaps Kylie could ask her brother, Brody, for advice. Brody Jenner -  who once dated Avril Lavigne -  still had Avril's name tattooed on his arm a year after she married someone else.
It could be worse, though. You could be Nicole Richie, who, at 16, got the word 'Virgin' tattooed on her wrist.
Confusingly, she now has two kids.
Do we need more Kylie in our lives?