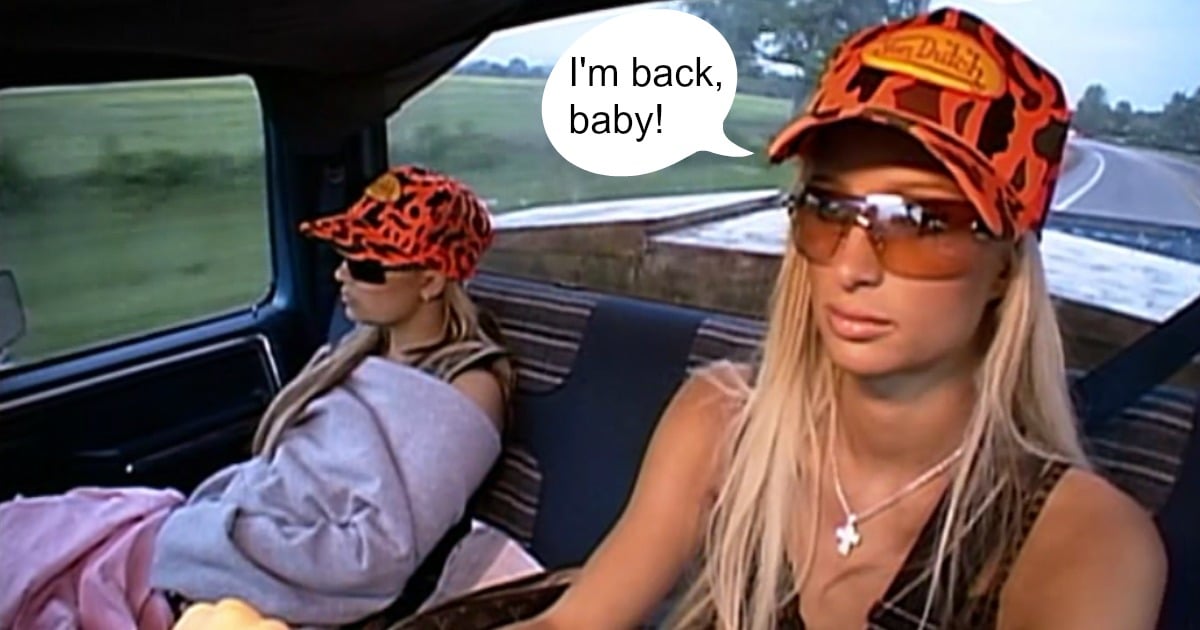 While we were all talking Logie nominations and the Panama Papers, a trend we thought we'd successfully buried in noughties stuck a determined hand out of the grave.
Yes, trucker hats — those abominations last seen on Paris Hilton and Britney Spears's heads circa 2005 — are now firmly back in the fashion vernacular.
As with waist trainers and contouring, you can safely blame the Kardashian Klan for the resurgence.
Kylie Jenner, to be exact.
The 18 year old has been wearing an infamous Von Dutch trucker cap in not one, but four Instagram posts in the last week or so.
Before you go wondering how much Kylz paid to nab one of these relics on eBay, we can assure you the brand hasn't died. Their fully functioning website and social channels confirm that.
(Watch: Unlike the trucker cap, the scarf is eternal. Here are three ways to wear it. Post continues after video.)
So why would the style-conscious Jenner, who gets around in Chanel, Fendi and Balmain, wear a hat no celebrity — or living soul, for that matter — has wanted to be associated with for a decade? There are a couple of viable theories. Both scarier than the next.
"I wouldn't wear a trucker cap unless someone paid me $300,000."
We've probably all uttered this sentence over the years, but in Jenner's case, the clothing company could be paying her a ridiculous sum to resuscitate their brand.
Last December the analytics organisation D'Marie Archive, which assesses the social power of an "influencer", shared with CR Fashion Book that Kendall Jenner most likely rakes in around $300,000 for every Instagram plug she does.
Given that Kylie has slightly more Insta followers than her bigger sister (she's sitting on 57 million, currently) you can guess she probably earns about the same, if not more.
Four Von Dutch Instagram plugs equals well over $1 million in Jenner's fat piggy bank. We can see the appeal.
Von Dutch's Facebook page is currently basking in the glory that comes with a Jenner's exposure. They've posted her images on their page with elated captions like: "She simply loves our brand, and we love her!! @kyliejenner thank you!"
And the people have drunk the Kool-Aid.
The buzz is practically palpable in comments like "Von Dutch is back!!!" and "I love this hat" that are currently multiplying on their page.
The second theory will make anyone who survived the noughties trucker cap phase with their dignity intact feel very, very old indeed.
It could be possible that Jenner is wearing the cap for the retro fashion cred it holds for her.
In the same way Gen Y-ers wear The Ramones band T-shirts or listen to Led Zeppelin, maybe Kylie sees the cap as a super kewl throwback to ancient times, times she wasn't really present for because she was a baby.
Good God, I feel old.
So what's next on the fashion revival list? Probably pink, velour tracksuits. Don't say we didn't warn you.