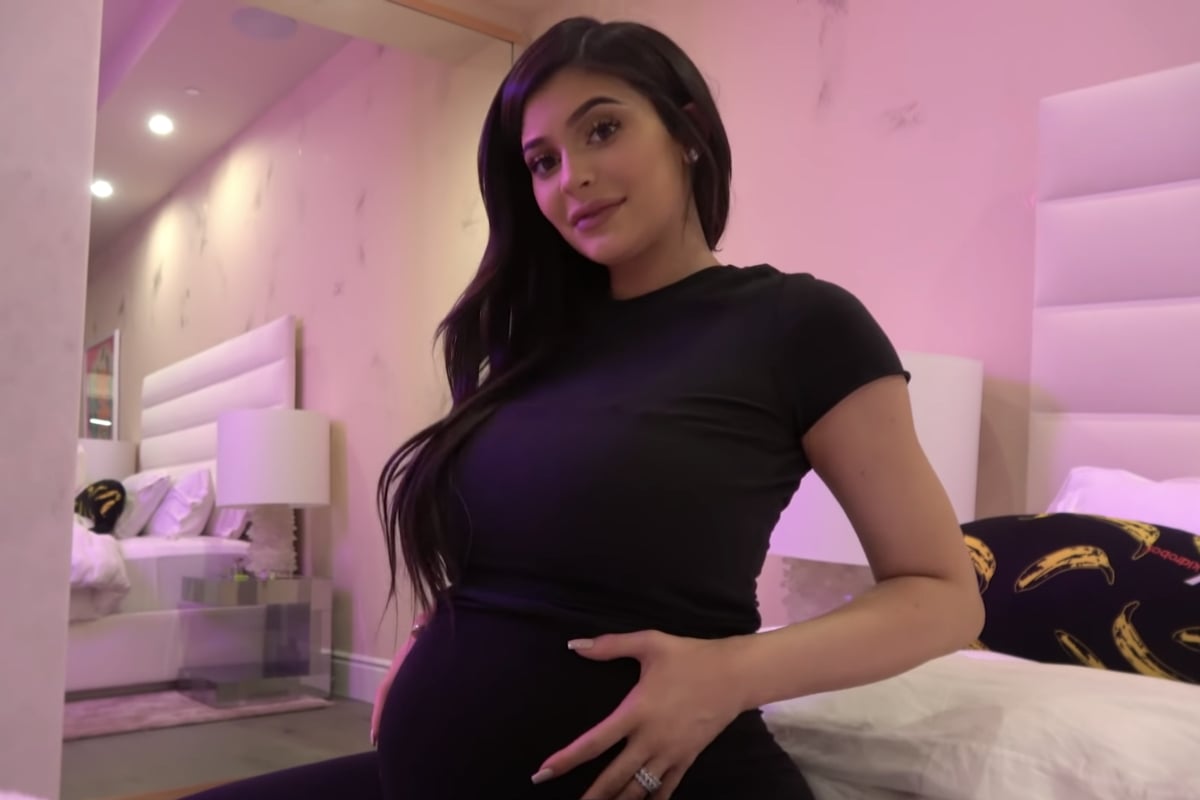 Remember that time Kylie Jenner went into hibernation for nine months whilst she grew a real life human being in her stomach? WELL. The rumour mill is running overtime in speculation that a Stormi 2.0 is on its way.
And whilst the rumours are easy to dismiss, I seem to remember that such behaviour is exactly how we all reacted to the gossip that she was pregnant in 2017.
And this time round we shan't be fooled. Especially considering Jenner said on Snapchat last October she indeed "want[s] another baby, but 'when' is the question." And that "when", could be right now, as we speak.
So whilst we respect her privacy, and, you know, right to her own personal information, we would also just like to present the (some more dubious than others) signs that Kylie Jenner is pregnant, again.
Ahem.
1. Stormi is being clingy.
Little Stormi, now one, has been clinging to her mum as per Kylie Jenner's Instagram as of late.
In this video posted a few days ago, Jenner says to Stormi who is lying on her chest: "Girl. You gotta do things without me!"
But despite replying "Yea", Stormi remained content and comfortable in her mum's arms.
 










View this post on Instagram