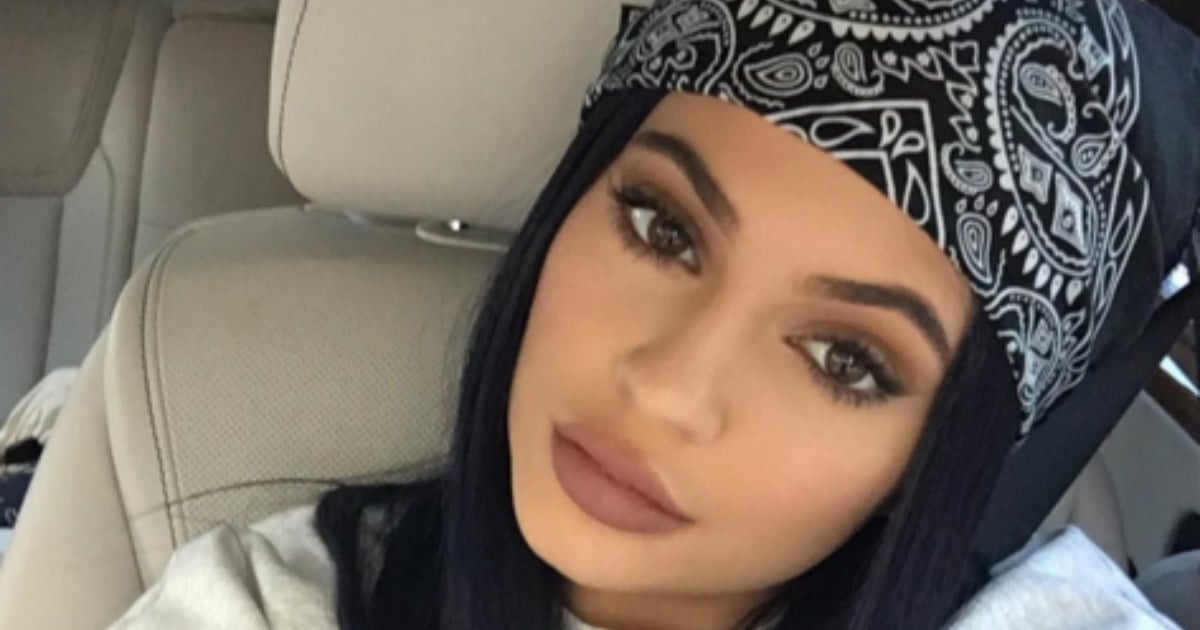 It's rare for Kylie Jenner to communicate an opinion on anything other than her new makeup range or luxury cars.
If she's not pouting and sending 'air kisses' about her new lipstick colours 'Koko' or 'Candy', she's fluttering her eyelash extensions and SnapChatting her many, many adoring fans.
Remember when Kylie admitted to using lip-fillers in an episode of Keeping Up With The Kardashians? (Post continues after video.)
Perhaps her long-running resistance to polarising opinion is partly the reason Kylie is so adored by her own demographic. At 18 years old, she doesn't confront people with challenging topics. Her tweets and social media posts are not thought-provoking or impassioned. She concerns herself mostly with makeup, bags and beautiful things that don't stir controversy other than that she is a teenager with wealth that rivals some third-world nations.
Until now.
On Saturday, Jenner posted a tweet so controversial it sparked instant ire among her young, adoring fans. And although the post was deleted in a hurry the Twittersphere is buzzing: Could Kylie Jenner be an anti-vaxxer?
If these tweets are anything to go by, yes. Yes she is.