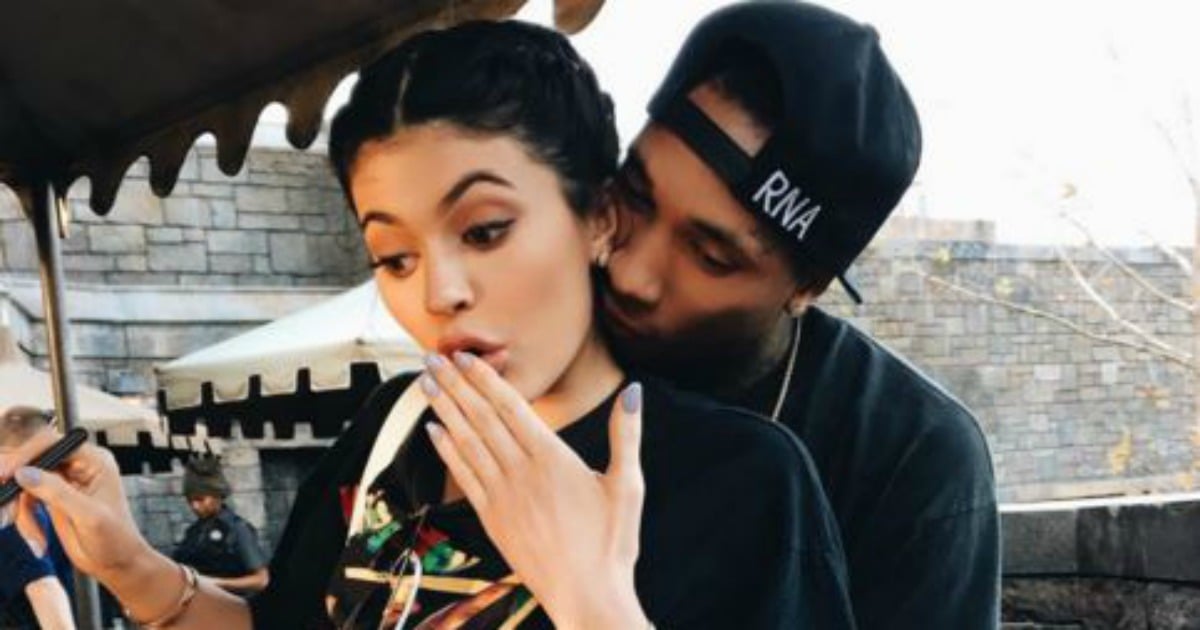 In Kardashian news that will surprise no one, Kylie Jenner and boyfriend Tyga have reportedly split after two years together.
If the above sentence makes absolutely no sense to you let me give you a little run-down.
Kylie Jenner is the youngest member of the Kardashians. Kylie Jenner was dating 'rapper' Tyga. Kylie Jenner's older half-brother is Rob Kardashian. Rob Kardashian is engaged to Blac Chyna, who is now pregnant with his child. Blac Chyna and Kylie Jenner's boyfriend Tyga also have a child together.
If my explanation didn't do this situation justice, watch our video explainer below (trust me, it will make much more sense). Post continues after video.
Complicated, yes? The news of Jenner and Tyga's split comes just six days after Tyga's ex, Blac Chyna, announced she was pregnant with Jenner's brother, Rob Kardashian's baby.
 Jenner, now 18, met 26-year-old Tyga when she was just 16 and the pair's union caused a stir as she was under the age of consent in the US when they got together.
Word of their split comes from celebrity gossip site, TMZ, which says sources have confirmed the couple are 'over for good'. Reality star and CEO of a lip-kit empire, Jenner, reportedly broke it off days before the Met Gala last week.
TMZ say Jenner was 'bent out of shape' that Tyga was attending the Met Gala as he had 'only received an invite because of her'. They also report Tyga was seen at a Mother's Day lunch with his mum and a unnamed model, causing rumours Tyga had already moved on.
 The split could have occurred as far back as a  month. Avid followers of Jenner have noted she has not posted a snap of her and Tyga to any of her social media accounts since music festival, Coachella at the beginning of April.