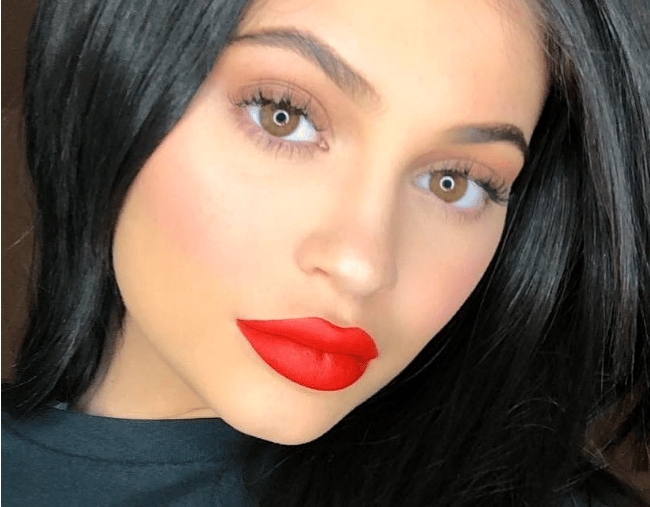 Kylie Jenner knows how to build a brand.
Her Kylie Cosmetics line has beauty-lovers lusting after each of its new additions, from Lip Kits to the new Stormi Webster-inspired Weather Collection.
And while it's price point isn't over-the-top for a quality beauty brand, it would be nice if the products were just a little more affordable.
Well, Kylie has seemingly heard our prayers to the beauty gods and is now offering a way for fans to get their hands on a selection of her favourite products each month for almost half the price.
The Mamamia Out Loud enter heated debate as to whether or not it's problematic to try on lipstick in a store. Post continues.
The first 'Kylie favourites' bundle launched in February with a Valentine's Day-themed selection of pinky-hued lipglosses, palettes, blushes and even a G-string.
At $250 (US$198) value for $127 (US$100) it was quite a steal.
Then this week the makeup brand launched it's March bundle, offering a similarly impressive deal.
This one contained a Dazzle Velvet Lip Kit, highlighter, two lipsticks, gloss, lip pencil sharpener, eyeshadow palette and an emerald green makeup bag to put it all in. This time $230 (US$181) value for $127.
Of course, as with most good deals, you have to be in quick to get them.
March's limited edition bundle has sold out within two days (but probably minutes) of its launch.
And that's why we're glad to be learning about this now. We have plenty of time to sign up to Kylie's email alerts and put notifications on the brand's Instagram posts so we don't miss out on April's bundle.
And yes, the brand ships to Australia free for orders over $76 (US$60) – we checked.
Want to use Kylie's colourful new collection without looking like a clown. Nat shows us how to subtly add colour.