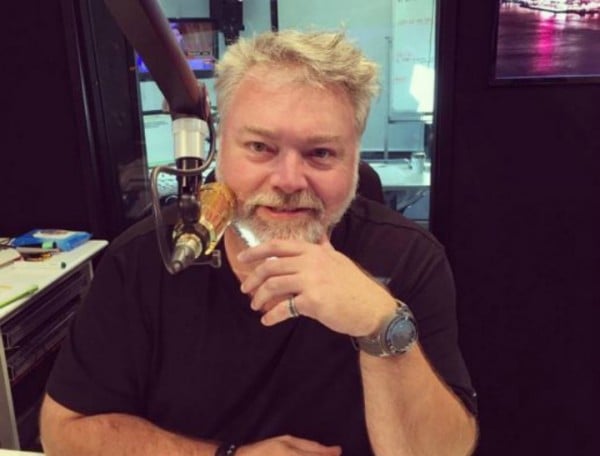 In news that won't surprise you, Kyle Sandilands has spent his morning being deeply offensive.
For those who missed it, today The Daily Telegraph created quite a stir with its front page story, which read, 'UNSW rewrites the history books to state Cook 'invaded' Australia'.
The Daily Telegraph reporter tried to insinuate that UNSW's Diversity Toolkit, which includes recommendations such as refraining from using offensive language towards Indigenous Australians, and acknowledging that Captain Cook did not 'discover' Australia, was somehow harmful and dangerous.
Junkee, who thoroughly read the guidelines, reported that they specifically recommended "not referring to Aboriginal people as "coloured," "mulattos" and "octoroons", not describing Indigenous cultures as "primitive" or "simple", and calling Uluru 'Uluru' instead of 'Ayers Rock'."
A summary of the recommendations in the UNSW Diversity Toolkit: 
WHAT IS 'INAPPROPRIATE'
Aborigines or Aboriginal 

Captain Cook 'discovered' Australia

Australia was settled

Aboriginal people have been here for 40,000 years

Australian history
WHAT YOU SHOULD SAY INSTEAD
Aboriginal people or Aboriginal person

He was the first Englishman to map east coast

Australia was invaded or occupied

They have been here since the beginning of the Dreamings

Pre-invasion history or post-invasion history
But Kyle Sandilands, unsurprisingly, jumped on the offensive bandwagon.
On his KIIS FM radio show, Sandilands made the uninvited claim that the guidelines were "unnecessary".
"It divides society," he said, while also (very ironically) describing the academics at UNSW as "wankers".
"All the flogs at uni reckon we invaded the joint ... I'm not interested in who was here first and who did what, get over it, it's 200 years ago," he continued.
It must really suck to feel like your history is being taken from you, Kyle.