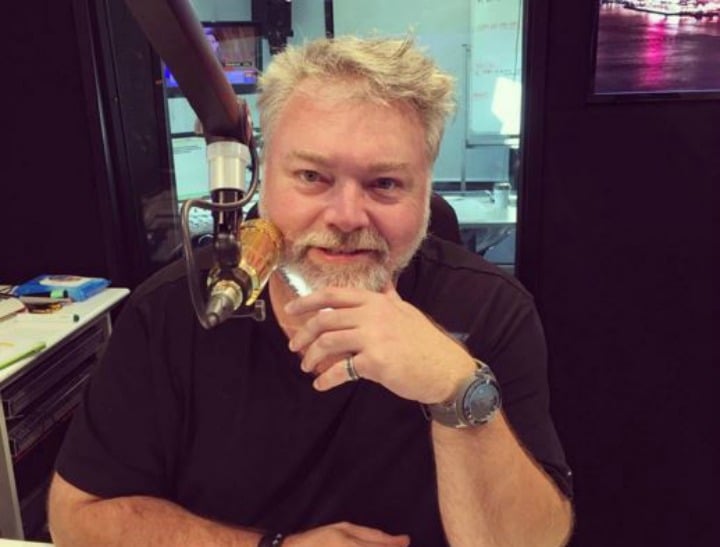 In news that won't surprise you, Kyle Sandilands has spent his morning being deeply offensive.
For those who missed it, today The Daily Telegraph created quite a stir with its front page story, which read, 'UNSW rewrites the history books to state Cook 'invaded' Australia'.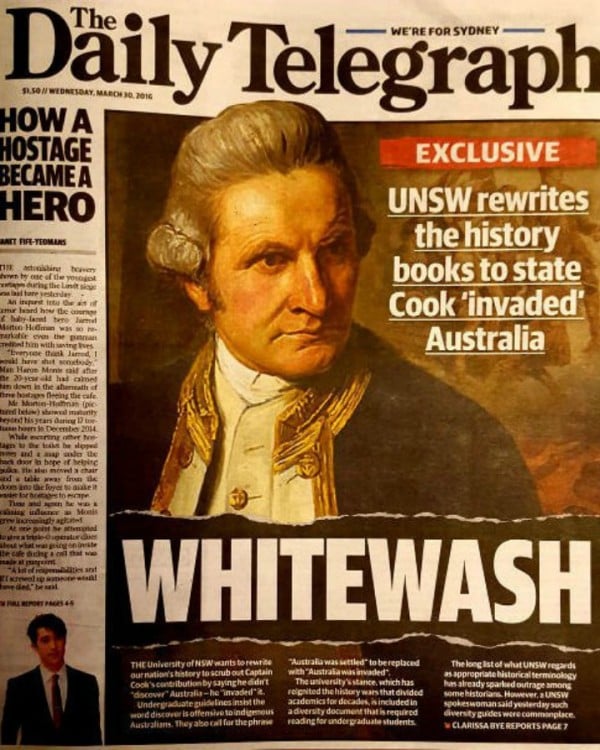 The Daily Telegraph reporter tried to insinuate that UNSW's Diversity Toolkit, which includes recommendations such as refraining from using offensive language towards Indigenous Australians, and acknowledging that Captain Cook did not 'discover' Australia, was somehow harmful and dangerous.
Junkee, who thoroughly read the guidelines, reported that they specifically recommended "not referring to Aboriginal people as "coloured," "mulattos" and "octoroons", not describing Indigenous cultures as "primitive" or "simple", and calling Uluru 'Uluru' instead of 'Ayers Rock'."
A summary of the recommendations in the UNSW Diversity Toolkit: 
WHAT IS 'INAPPROPRIATE'
Aborigines or Aboriginal 

Captain Cook 'discovered' Australia

Australia was settled

Aboriginal people have been here for 40,000 years

Australian history
WHAT YOU SHOULD SAY INSTEAD
Aboriginal people or Aboriginal person

He was the first Englishman to map east coast

Australia was invaded or occupied

They have been here since the beginning of the Dreamings

Pre-invasion history or post-invasion history
But Kyle Sandilands, unsurprisingly, jumped on the offensive bandwagon.
On his KIIS FM radio show, Sandilands made the uninvited claim that the guidelines were "unnecessary".
"It divides society," he said, while also (very ironically) describing the academics at UNSW as "wankers".
"All the flogs at uni reckon we invaded the joint ... I'm not interested in who was here first and who did what, get over it, it's 200 years ago," he continued.
It must really suck to feel like your history is being taken from you, Kyle.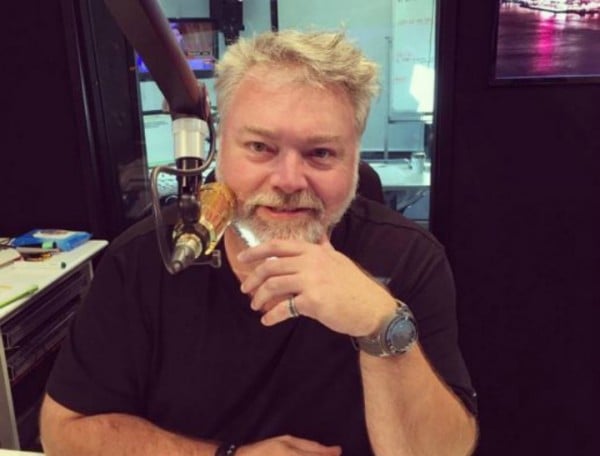 It (hopefully) goes without saying that Kyle's comments are wildly insensitive, not to mention factually incorrect.
To claim that the British 'discovered' Australia in 1788 is to imply that there weren't hundreds of thousands of Indigenous Australians already living here. To take issue with the term 'invasion' is to ignore historical events that by definition constitute genocide. To label those who attempt to develop a sensitive way of understanding our history and the role of Indigenous Australian in it as 'flogs at uni' is entirely disrespectful. To say you're not interested in who was here first and who did what, because it all happened 200 years ago, is deeply troubling.
Watch the Today segment on the guidelines:
UNSW attempts to re-write Australian history, asking students to say AUS was "invaded", rather than "discovered". https://t.co/OznFpvhRhA

— The Today Show (@TheTodayShow) March 29, 2016
Today it seems as though Kyle has copped more flack for his comments than The Daily Telegraph have for publishing the story in the first place. But the sentiment seems to be that we've simply had enough. For over a year now, the Kyle and Jackie O show has had a higher cumulative audience than any other Sydney radio show. The duo reach an audience of literally millions, and presumably part of their appeal is that they're controversial. But this opinion isn't 'controversial' - it's racist.
The article in The Daily Telegraph and many of the comments that have followed simply reiterate why we need UNSW's Diversity Toolkit in the first place. Because Australians have an incredibly poor and limited understanding of our past, as well as a blatant disregard for treating Indigenous Australians with the respect they deserve.
The guidelines are fiercely necessary. My only suggestion would be for them to be compulsory in the media, too.