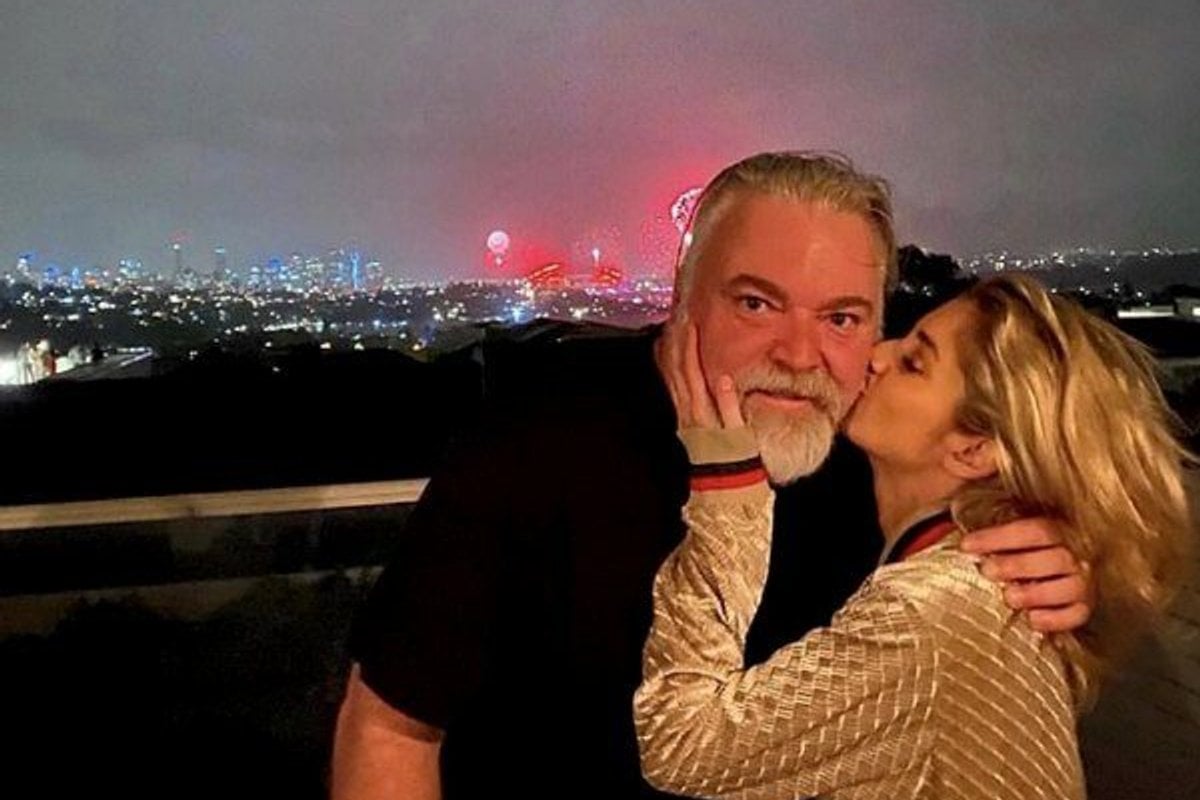 This post deals with abuse and might be triggering for some readers.

Kyle Sandilands has lived many different lives over the past 50 years.
Whilst today he is one half of the highest-paid radio duo in Australia, he has also been a survivor of family abuse, a scared homeless teenager, a nightclub king and someone who has nearly lost his job several times.
In the most recent episode of Mamamia's 'No Filter', the controversial breakfast presenter sat down with Mia Freedman in a candid conversation about growing up in an abusive household, being kicked out of home as a teenager and his current relationship with his communications manager Tegan Kynaston.
Here are the most surprising moments of their interview. 
Kyle Sandilands on his relationship with Tegan Kynaston.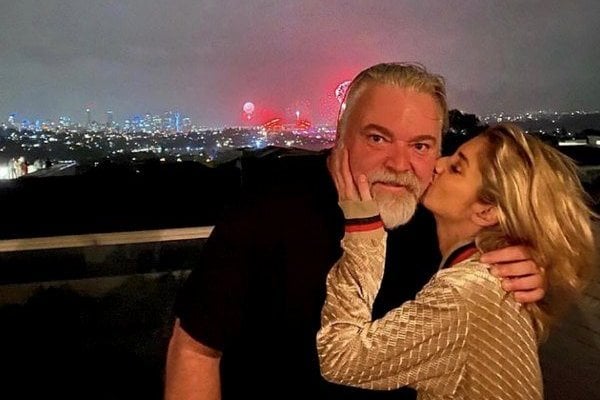 Kyle and Tegan have been together for over a year. Image: Instagram/@tegankynaston.
Sandilands is now in a relationship with his communications manager, Tegan Kynaston.
"We knew each other five years before we worked with each other, then a job came up in my office... She worked with me for quite a few years. And then once Imogen [Anthony] and I split up, there was a bit of time where I was by myself," the 49-year-old explained. 
"She happened to be single at the same time I happened to be single and I think we just admitted to each other - this is a long time after Imogen and I finished - that there are feelings here," he recalled. "I didn't even bring it up first because I'm really her employer... So she asked me, 'Why did we never date?' And then it just sort of developed slowly from there. It was nice. It came from a real friendship place."