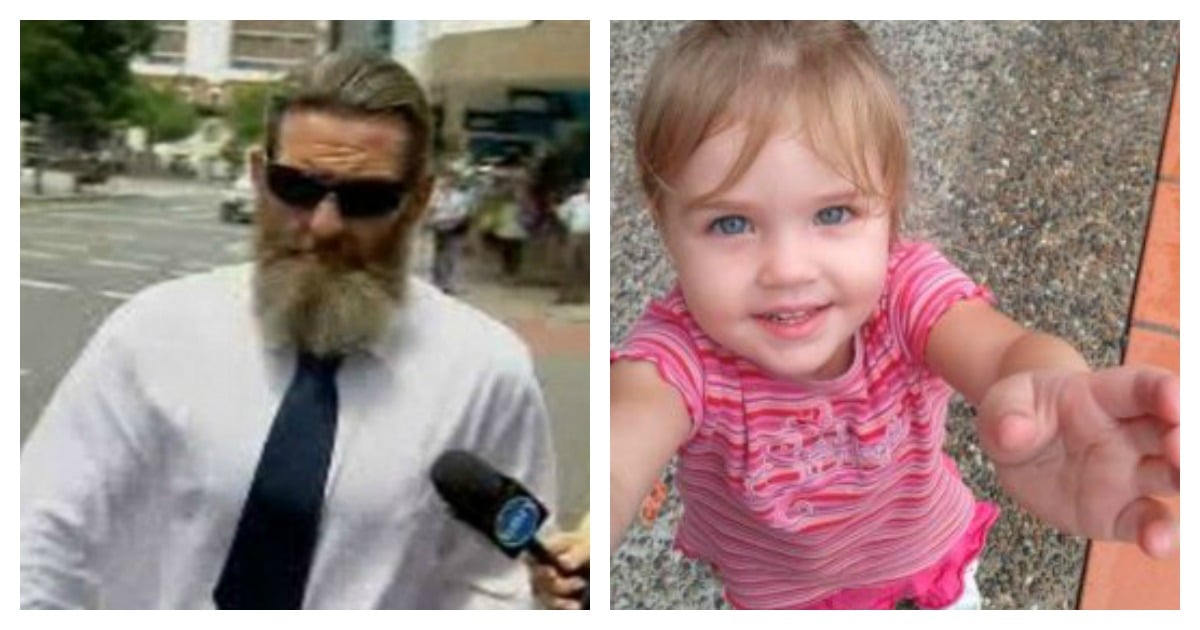 Trigger warning: This post deals with child abuse and sexual assault.
When emergency services arrived at her Brisbane home on Easter Saturday almost exactly two years ago, three-year-old Kyhesha-Lee was already dead.
Kyhesha-Lee's tiny broken body told a heart-rending story: She had been dying for several days from a blow to her abdomen so severe that her bowel had been perforated. She had lacerations to her vagina, indicating that she had been "sexually interfered with" over a period of time.
Two men were arrested over Kyhesha-Lee's death: Her father, Matthew Lee Williamson, 30, and a man who boarded at the house, Christopher Arthur Neville Kent, aged 46. Both were charged with manslaughter.*