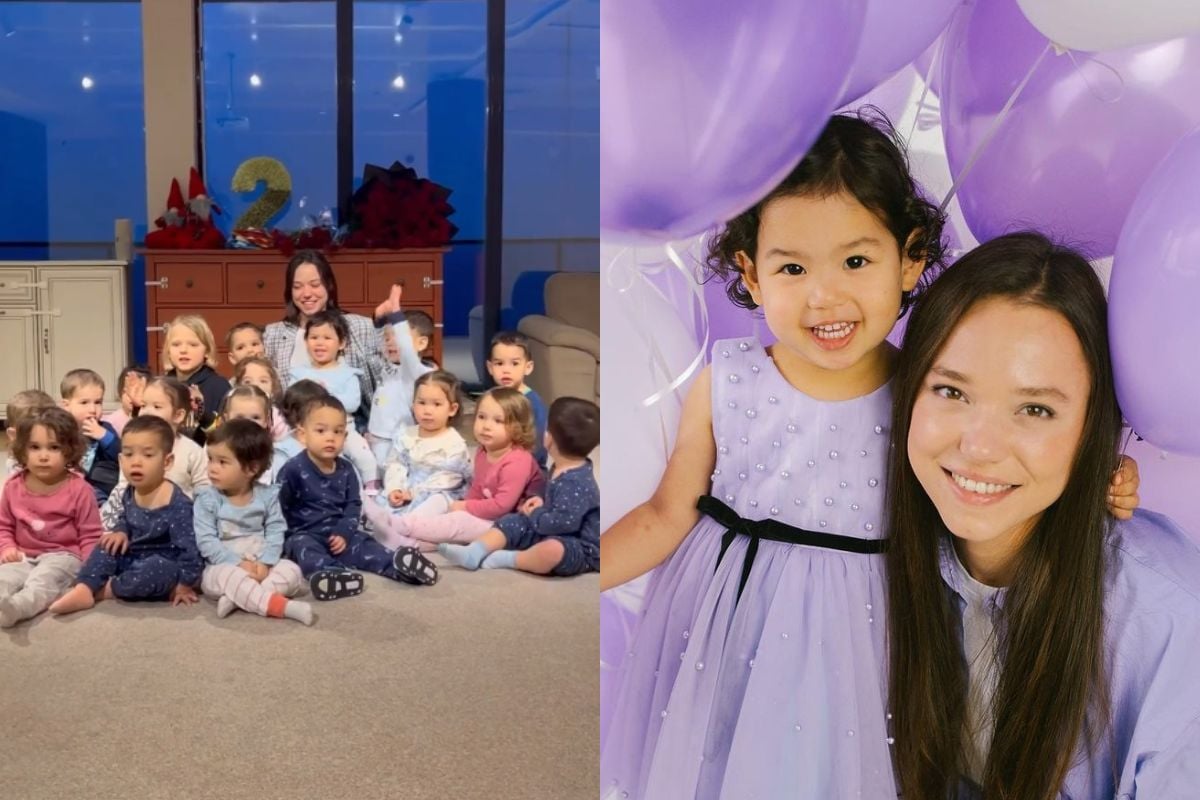 Kristina Ozturk wants a big family.
Some might argue that with 22 children already, she's achieved that goal.
But the 26-year-old is intent on having 105 kids.
The Russian mother, who lives in Georgia, has 236,000 followers on Instagram and is famous for her large brood of kids, 20 of whom were born via surrogate in 2020 during the height of the COVID pandemic.
Kristina shares 21 of her 22 children with her husband, 58-year-old millionaire Galip Ozturk, who is currently in prison after being sentenced earlier this year to eight years after he was found guilty of illegal purchase and possession of drugs and psychotropic substances.
Watch: Be A Good Mum. Post continues after video.
Kristina was a single mother (of one) from Russia when she decided to visit to the seaport tourism city of Batumi, Georgia for a break.
It was there she met the property and transport magnate, who is originally from Turkey. She later described him as her "mentor, guide and fairytale prince all rolled into one".
Galip said of his partner, "She is so easy to be with, she always has a smile on her lips and yet at the same time is shy and mysterious.