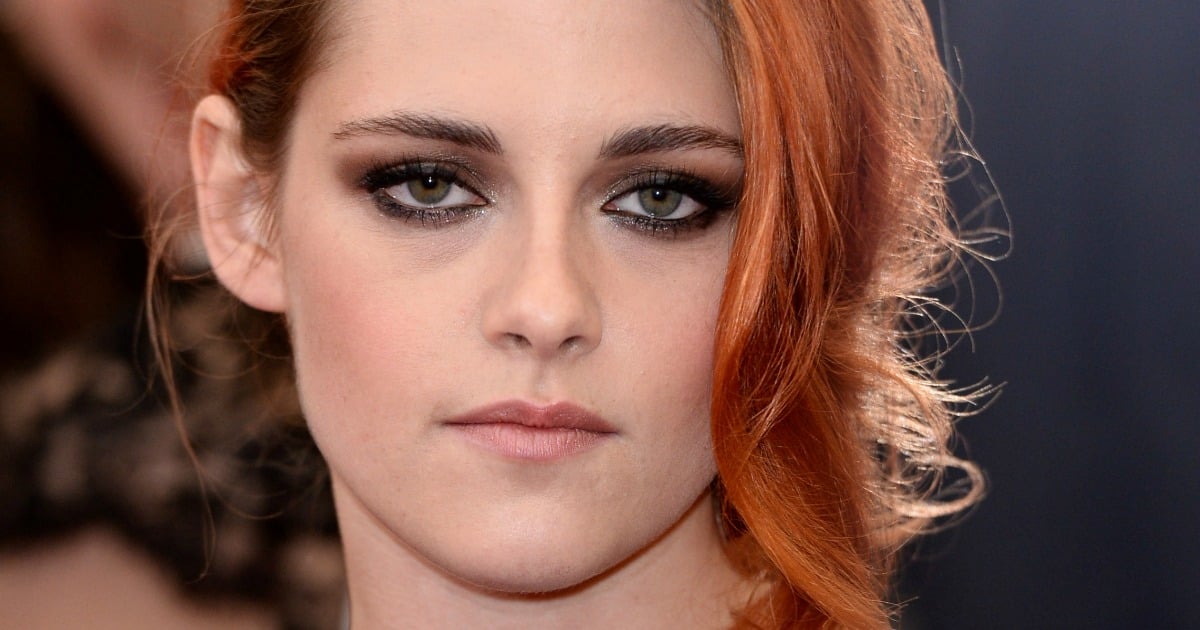 Everyone can go home and call it a day, because this is the ultimate celebrity LURVE SCAAAAHHHHHNDULLLLL.
In an unusual turn of events, Kristen Stewart's new girlfriend SoKo just so happens to ALSO be the ex of Kristen's former-boyfriend Robert Pattinson.
Is everyone clear? Did I lose anybody? To make sure you're all keeping up, I made a flow diagram. (Oh you're so very welcome!)
Hollywood Lurve Scandal: A Visual Representation.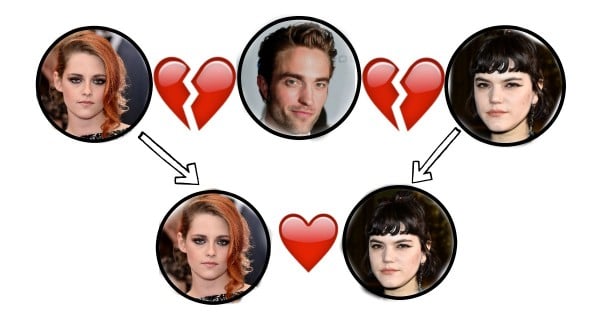 In the interests of accuracy, the romance between R.Patts and the intriguingly named So-Ko wasn't exactly a passionate or wild affair. It wasn't a blaze of love, or even much of a flame… it was really just a solitary date.
SoKo broke news of said date with said vampire impersonator in an interview with It's a music blog, Yea? saying the pair went to dinner together when she first made the move from France to Los Angeles. Sadly, date number two never eventuated.
But still! STILL! Imagine the conversations K. Stew and So-Ko could share about R.Patts' mediocre taste in wine or odd chewing habits or substandard dinner table etiquette.
The Mamamia Team have been on plenty of awkward first dates. Find out about them below… (post continues after video).
While they have been dating for over a month and sharing pashes on the streets of LA, the blossoming romance between K. Stew and So-Ko is yet to be confirmed. (For anyone under the age of 21 that can be translated to 'They haven't made it Facebook official yet'…) however a "source" says the pair is quite smitten.
Speaking to Heat Magazine, the source said, "The relationship is super-intense and fiery — SoKo is definitely the pursuer and Kristen is really enjoying it.
"She likes the idea of dating a non-American again."
Ah, Hollywood. Never change.
Have you ever shared an ex with someone?