When you're trying to connect with someone and share your life, but your work schedules have you passing like ships in the night, things can get tricky.
I realised when I was on holidays that my household had been working on two different time zones. I love my job because, you know, I like to eat, but it was kinda killing my relationship.
I'm a breakfast radio host, so my alarm goes off at 4am.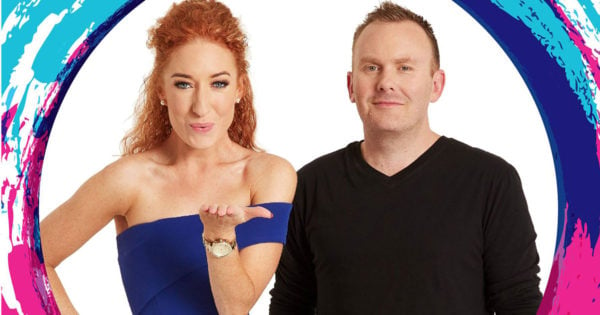 My boyfriend hears about what's happening in my life mostly when the rest of Canberra does — between 5:30am and 9. I eat at nursing home hours. I'm too exhausted at night to chat or sit through a movie. I'm in bed by 8.
Jesus, I want to break up with myself.
Fast forward to the holidays and we're doing novelty things like having dinner together. Waking up together. Watching TV or even making it through a movie without me falling asleep on his shoulder.
It was paradise. Or as some call it, a normal functioning relationship.
Conversations expanded from, "I love you, can you grab some milk on your way home" to meaningful discussions that stretched into multiple sentences.