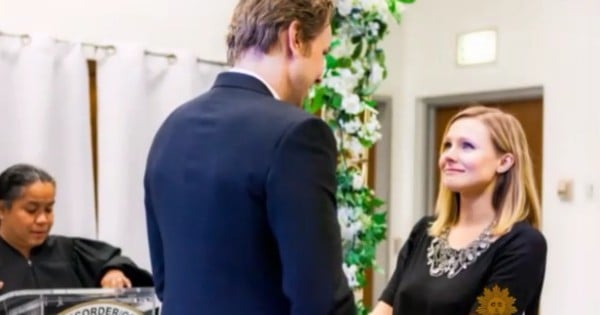 Justin Timberlake and Jessica Biel's wedding: $8.7 million. Kim Kardashian and Kanye West's lavish nuptials: $16 million. Kristen Bell and Dax Shepard's special day: $142.
Yes, one hundred and forty-two bucks. For an entire wedding – celebrity wedding, mind you.
This week, Kristen Bell became every past and present bride's hero when she shared the details of her October 2013 wedding to Dax Shepard in a TV interview with CBS Sunday Morning.
No, the couple didn't hire out some village in Lake Como, they did things simply.