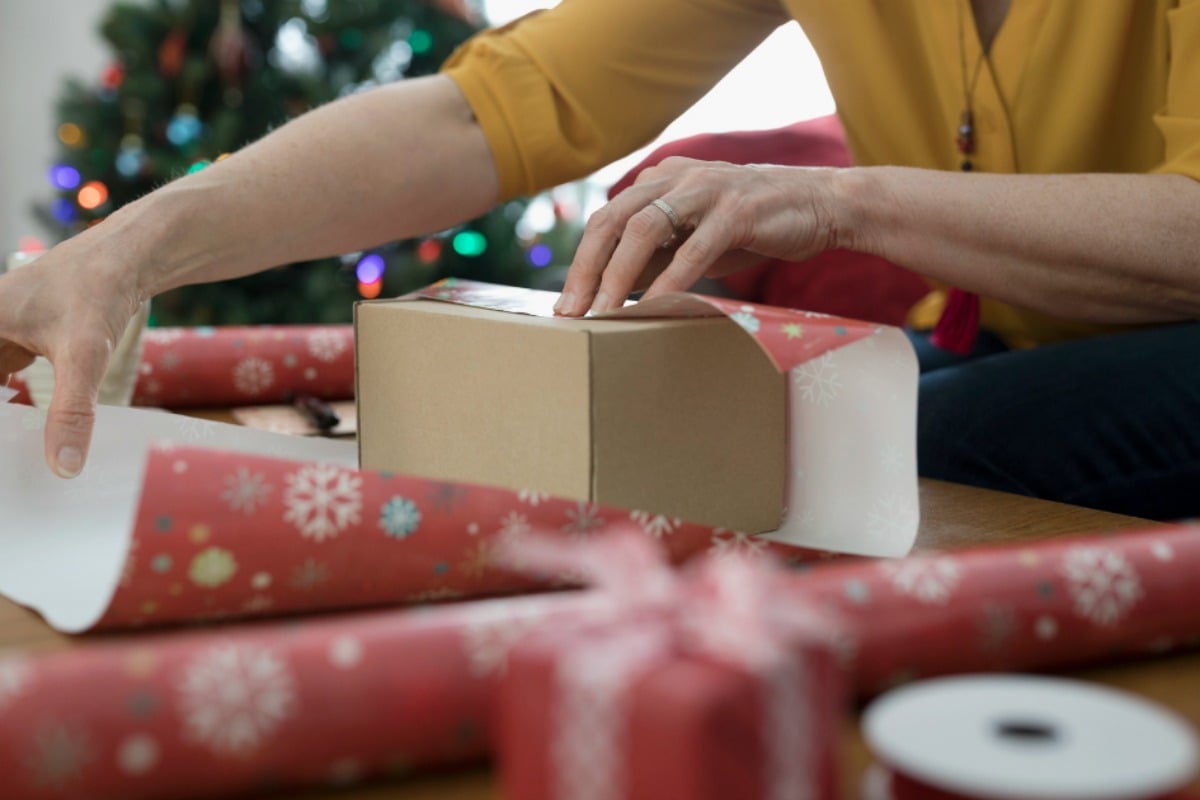 I'd like to preface this by saying that I really love Christmas.
My tree is already up (it's late November as I write this), gift shopping has commenced and I don't think it's ever too early to re-watch Elf.
It's a season that's all about joy, family, friendship and traditions that we cherish, despite the fact they make absolutely no sense. What's not to love about that?
But there is one little Christmas tradition I'm more than ready to leave in 2019.
For anyone unfamiliar, Kris Kringle – also known as 'Secret Santa' – is a gift exchange between a group of mates or, worse, colleagues. You agree on a spending limit, you pick a name out of a hat and you buy that person a present.
WATCH: Mamamia Confessions – Our worst Christmas gifts. Post continues below.
Oh, and you're supposed to keep it a secret.
It's the absolute worst. Allow me to unpack.
1. The spending limit.
Let's start there. The spending limit for Kris Kringle tends to be around the $20 mark.