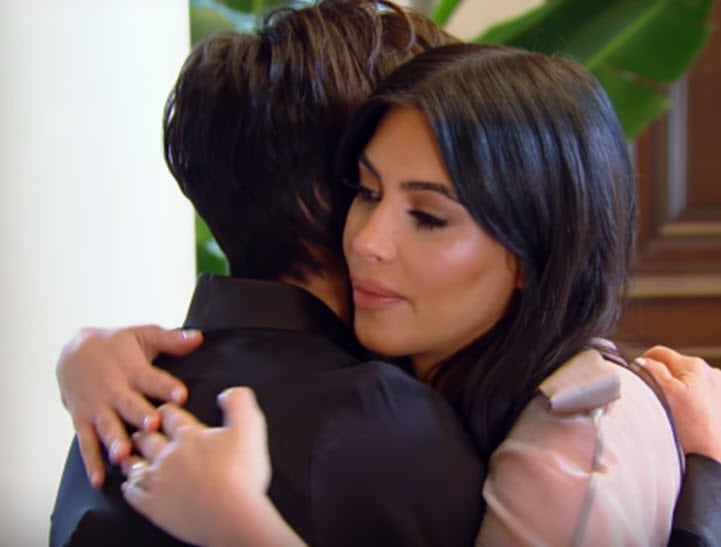 She's not at the acceptance stage yet.
Now that Caitlyn Jenner's show I Am Cait has wrapped up for this season, the drama surrounding her gender transition continues over Chez Kardashian.
The Kardashian/Jenner matriarch has understandably had difficulty accepting her former husband's new gender and identity. She's previously admitted she can't call Caitlyn by her name, but rather calls her "Jenner".
The newest episode of Keeping Up With the Kardashians has a preggers Kim Kardashian waddling into her mother Kris Jenner's house hauling an armload of her stepfather's old clothes.
Post continues after video…
It seems kind of cruel for Kim to be showing her mother clothes she bought for the man who was once her husband, but it achieves the desired effect: tears.