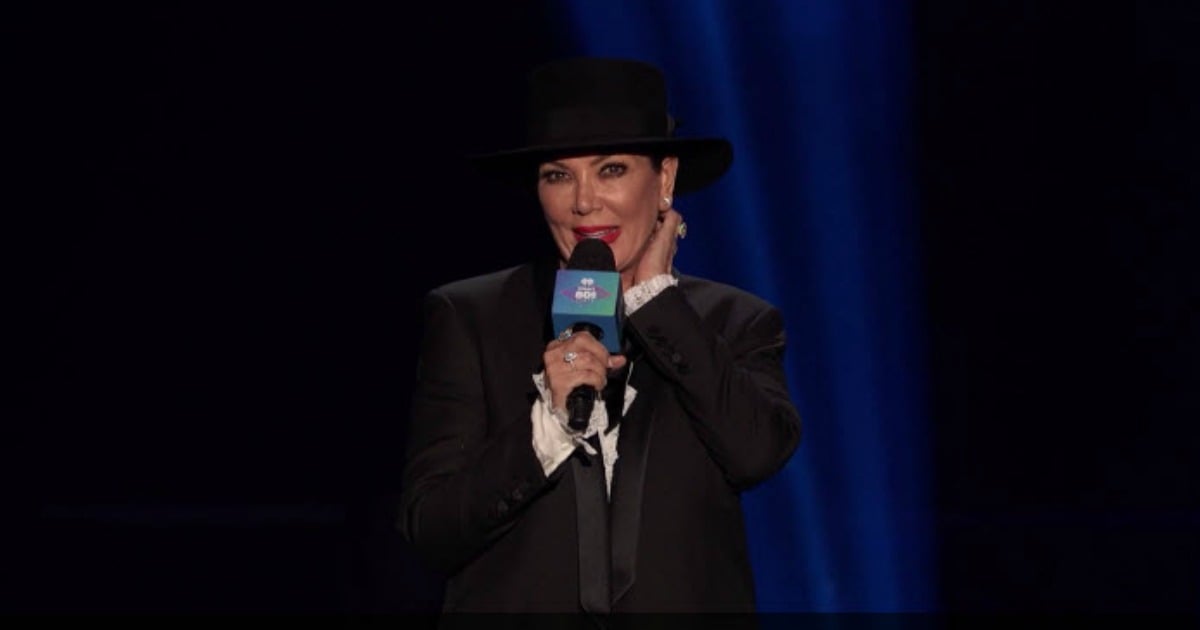 Show business is a fickle mistress, which "momager of the century" Kris Jenner knows all too well.
The matriarch of the Kardashian/Jenner clan was introducing Boy George and the Culture Club  at the iHeart80s Party in Los Angeles on the weekend — looking appropriately fab in a black suit and bowler hat, we might add — when she was inexplicably booed off the stage.
As she reminisced about her obsession with the 80s pop icon's music/style/what have you, the booing reached a fever pitch.