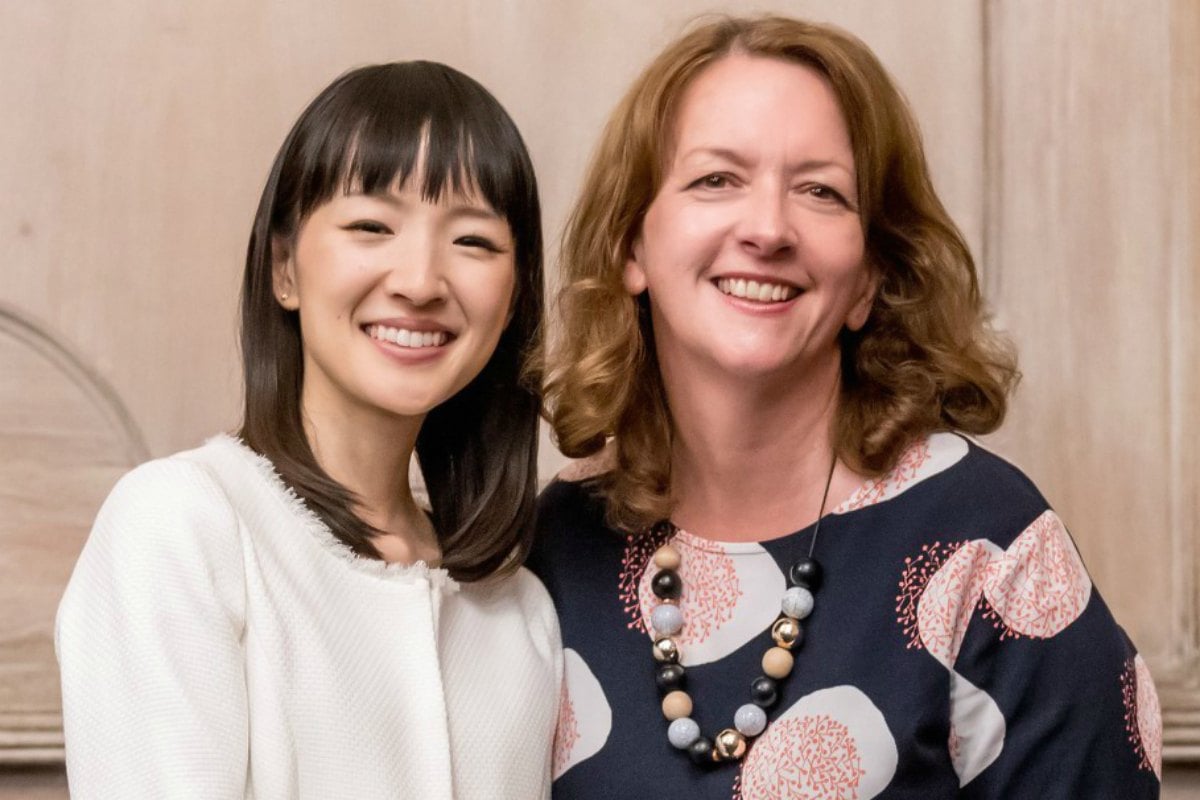 In 2018, Melbourne woman Sharon Hallett travelled to London to learn the trick to tidying and 'sparking joy' from a woman who needs no introduction: Marie Kondo.
Sharon accidentally stumbled across Marie's book, The Life Changing Magic of Tidying, four years earlier and "the results were life changing".
She's since used that know-how to propel her business Hello Organised, where she helps her clients simplify and organise their homes and lifestyle through workshops and personal consultations.
Speaking to Mamamia, Sharon shares how she turned her life-long passion for creating "harmonious" and beautiful spaces into her livelihood.
Tell us about Hello Organised…What is it?
Hello Organised is a Melbourne based professional organising service helping you declutter and organise using the KonMari™ method.
We focus on your ideal lifestyle to create spaces that spark joy.
What were you doing before you went into business for yourself?
Corporate background in Human Resources.
What made you want to start your own business?
Following my passion with KonMari and creating harmonious living spaces.
How did you come up with the name?
It took some time, I wanted something friendly and approachable. Lots of handles are already taken by people who never intend to run an actual business, making it harder to land on a business name.
View this post on Instagram