When Brisbane mother, Rachel Irvin, gave birth she was told one of her newborn sons would not make it home from hospital.
"Never as first time parents did we think we would be blessed with two beautiful angels but also that we would only have a limited time with one of them," Rachel posted on GoFundMe.
At just 30 weeks Rachel gave birth to MoMo twins, Chet and Kohan, in May 2015 – but one of the boys was born with a severe heart condition and his stomach had formed on the wrong side.
At only four days old, Kohan had malrotation surgery then at two-weeks-old he underwent obstructed bowel surgery.
His parents were called four times during the night to be told he might not make it.
"We didn't know if he would survive past day one which I tried my best to prepare for, but Ko continued to fight through every single day and every time he got really really sick,"  his mother Rachel told Mamamia.
The premature baby kept hanging on. He's since faced major stomach surgery and three open heart surgeries.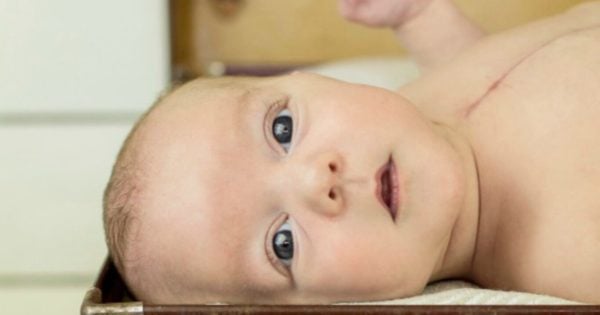 Kohan, now 22 months old, has spent most of his short life in hospital but his health has continued to deteriorate.
"The veins from his lungs to his heart narrow to the point that no blood can flow through, that's been getting worse since he was born. The last scans they did they found they were like little threads now and there's not much blood flow getting through," his mother told Mamamia.