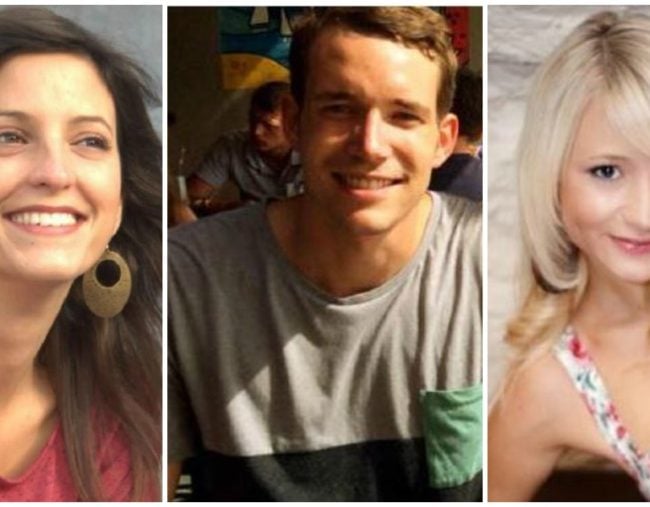 Nestled in the Chumphon Archipelago off the western coast of Thailand, lies Koh Tao. A 21 square-kilometre island with volcanic origins, carpeted with lush rainforest and rimmed with postcard-worthy beaches.
Yet this little patch of paradise has an unsettling record, one that has earned it an unenviable catalogue of alternative names. 'Septic Isle', 'The Island of Death', even as Asian Correspondent dubbed it, an island with enough mystery and suspicion 'to warrant its own CSI franchise'.
Seven tourists have 'suspiciously' died on Koh Tao in just three years, several in circumstances that have left their grieving families with more questions than answers.
Just last week, Thai police were forced to reopen the investigation into the April death of Belgian backpacker Elise Dallemagne.
According to local media, the 30-year-old was on the final stretch of an 18-month around-the-world trip when she checked into the Triple B Bungalows at Mae Haad, Koh Tao, on April 19, en route back to the capital, Bangkok.
The Bangkok Post on Saturday claimed Dellemagne checked in under a false surname and refused to supply her passport number.
That evening, three of the rooms, including Dallemagne's, burned down at roughly 7pm. The owners pegged the blaze as an "electrical fire", but reportedly declined to file a police complaint, meaning there was no subsequent investigation. It's believed the young tourist then ventured 2.5km, likely on foot, through the rainforest to Tanote Bay.
It was there, in the jungle, that two locals reportedly discovered her body on April 27. According to The Samui Times, her remains were laying on a rock, "partially eaten by animals, wrapped in T-shirts".