1. Kochie just tried to take on three superstar women, joking men "work harder". It went as well as you'd expect.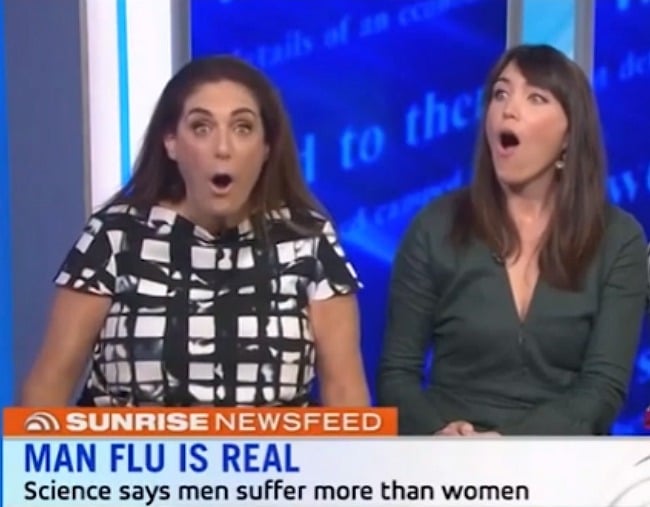 Sexist jokes really aren't that funny anymore (were they ever?). One person who's clearly missed the memo though, is Sunrise's David Koch.
During a discussion about the legitimacy of the man flu with guests Jackie Franks, Kristie Mercer and Melissa Hoyer, the breakfast TV host decided it was a good time to bring out an old-as-time cliche disguised as a joke.
"It's in the research. Science has proven... we get worn out because we work harder," Kochie said, even though that's not what the research said at all.
Cue outraged gasps from each of the women, with Franks pointing out that co-host Sam Armytage actually gets up earlier than him to do hair and makeup. Something Kochie tried to scuttle around by saying, "She doesn't need to."
Except she does. It's expected of her. And we're willing to bet that extra hour she's expected at work each morning is not factored into her pay.
And we're sorry, but we really don't think that's something to laugh about.
2. Just some baby news for your Wednesday: James Corden welcomes a baby girl!