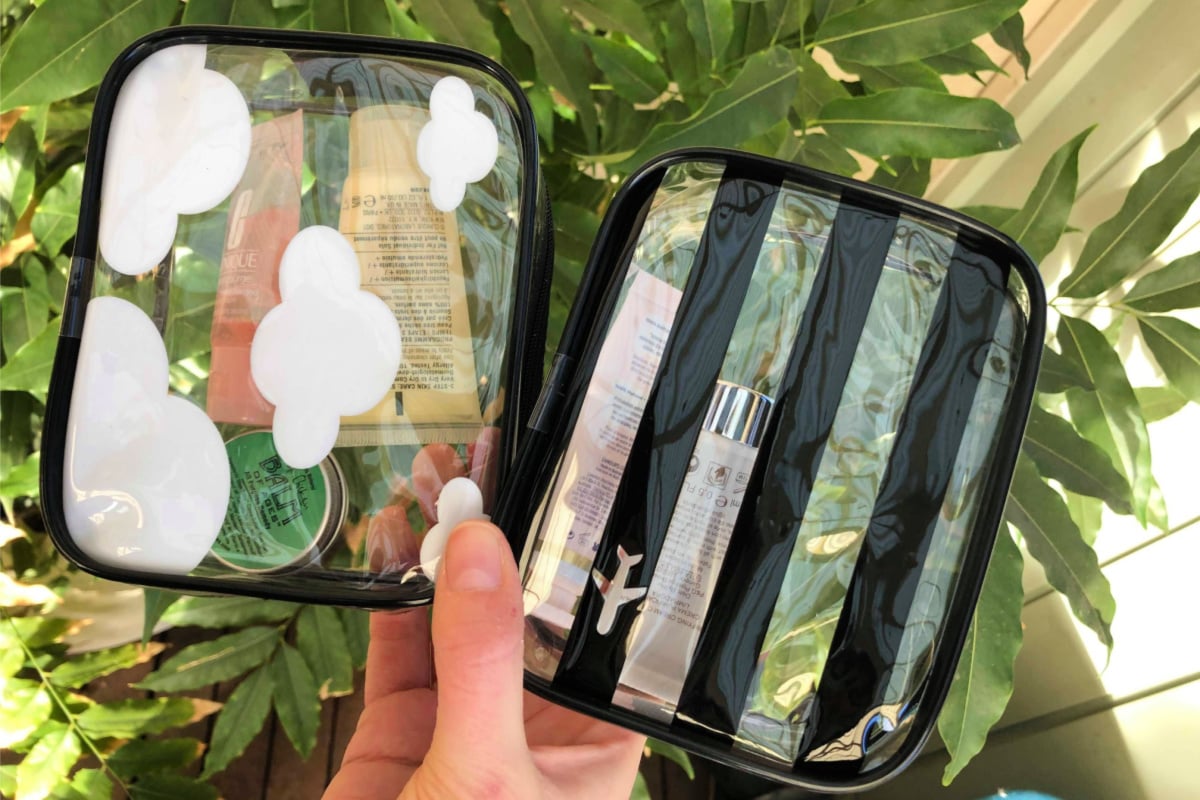 Flying anywhere when you're not in first class isn't the most comfortable way to spend two to 15 hours.
Limited leg room. Pants falling down and/or riding up. Bra sticking into back fat. Cold feet. Smells. Yeah… not so fun.
But one of the most infuriating things about flying has to be when you need something – say, a lip balm or your headphones – only to realise they're out of reach.
It's awkward. You've got to do the whole leaning over the person next to you's feet to reach your bag under the seat. Or worse, tap the mate sleeping next to you on the shoulder and ask them to get up so you can get something very important out of the overhead compartment.
Check out the quick video below for some genius travel hacks to make your next flight more comfy. Post continues after video.
This is why there's a very strong argument for packing one of these clear cosmetics bags on your next flight.
The premise is simple. To minimise in-flight discomfort and maximise leg room, pop your essential items in one of these mini clear bags. This includes all the little random bits you might like to reach for in the air, like: headphones, tissues, mints, toothbrush, lip balm, earplugs, eye mask, hair ties, antibacterial wipes, so on and so forth.
Then, throw your bigger carry on bag in the overhead compartment, and you and your legs are ready to fly.
 

View this post on Instagram