A South Australian mum has turned an $8 item from Kmart into the perfect sun-safe play thing for her twins.
Posting on the Kmart Mums Australia group, Krystal Findlay said she'd simply bought an $8 tent for her little ones and filled it with sand, to create the perfect outdoor play area for her kids.
Sand in a confined space and portable shade? That's a parenting win if ever we saw one.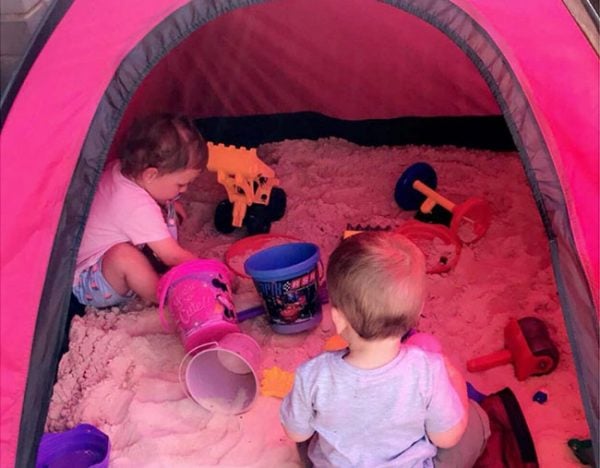 Krystal also pointed out that her 'invention' had the added bonus of keeping nasty things (read: creepy crawlies, or the neighbours cat who sees a sandbox and thinks 'litter box') out, so the area is safe to use at any time.
"Can be zipped up when not being used," she wrote.
All up, Krystal's invention cost just over $15, after purchasing the tent and five bags of sand from Bunnings, which set her back $7.20.