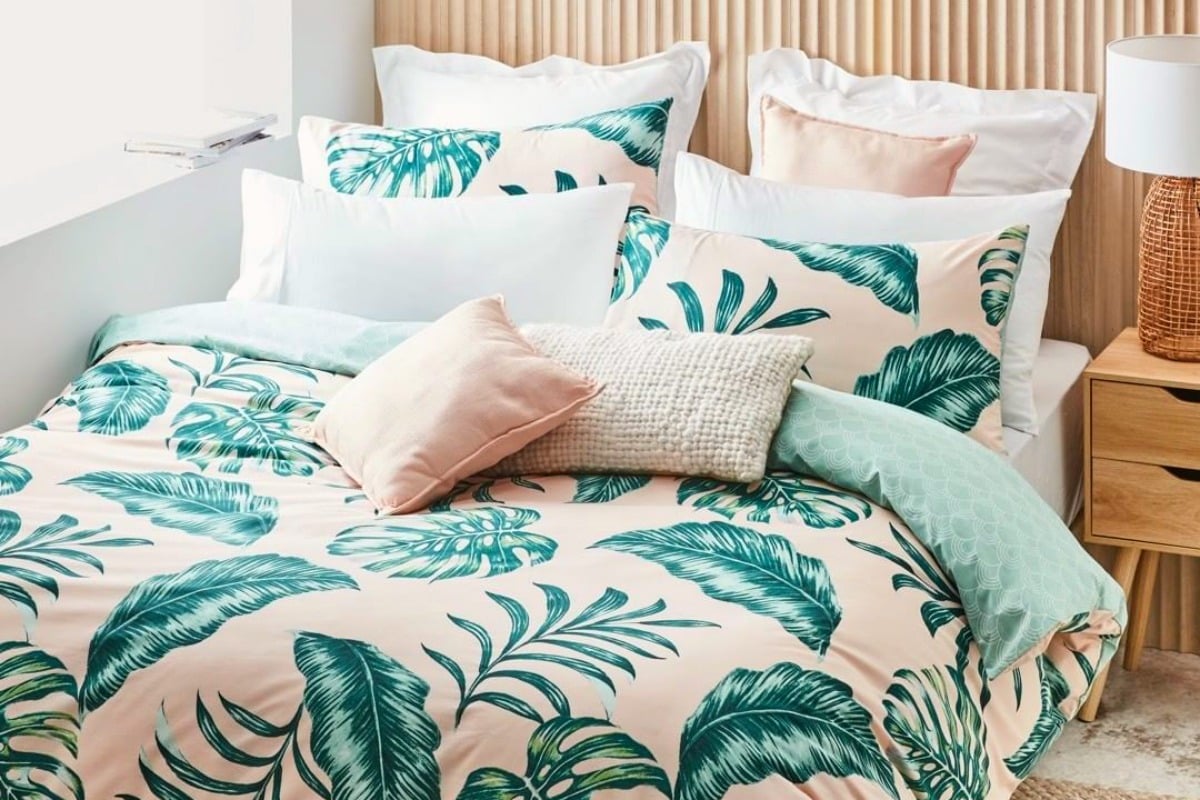 It's that time of the year again – the weather starts warming up, we start making plans to have friends and family over and we come to realise it's about time for a bit of a spring clean.
And to help give our homes the refresh it needs, Kmart is back at it again, releasing an amazing new spring homewares collection.
From bedding to kitchenware, the collection combines our love of pastel pink, home storage and everything marble… and we've never loved anything more. 
Whether you're searching for motivation to start spring cleaning or just trying to find an excuse for your next Kmart run, look no further.
Kmart's new homeware collection has you covered.
Behold.
The pastel pink and green leaf quilt cover.
This reversible pastel pink and green leaf doona cover is oh so pretty. 
And at just $18 for a queen bed set, there's no better time to update your bedding.
Bamboo three-drawer storage unit.
This handy little $12 storage unit is perfect for hiding your junk decluttering your home before your friends come over for a spring-time barbecue.