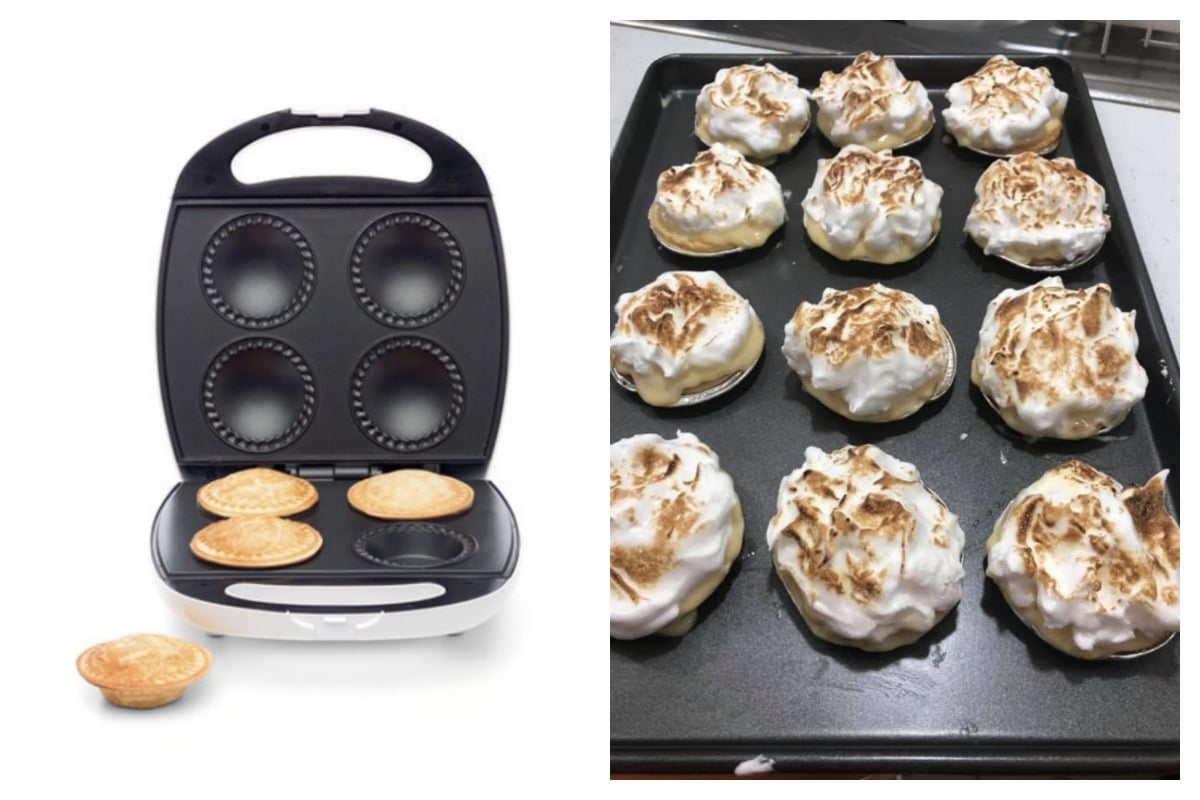 There's nothing like a good Kmart hack, and many of us are part of at least one of the Facebook groups dedicated to sharing Kmart product-based tips so that we can all live our best lives.
But did you know there's a group dedicated to simply sharing recipes for the Kmart pie maker? If you didn't, at least 80 000 people do – because that's how many members are in the group called 'Kmart Pie Maker Recipes, Tips and Ideas Australia' – the brainchild of cousins who, ahem, 'cooked' up the idea 10 months ago.
The concept is simple: using the $29 Kmart Pie Maker, members share their simple, and ingenious, recipes to make everything from basic pies, to full cooked breakfasts. And the best part – all you do is put the ingredients in, and the pie maker works its magic.
Behold: the humble pie (no pun intended) maker: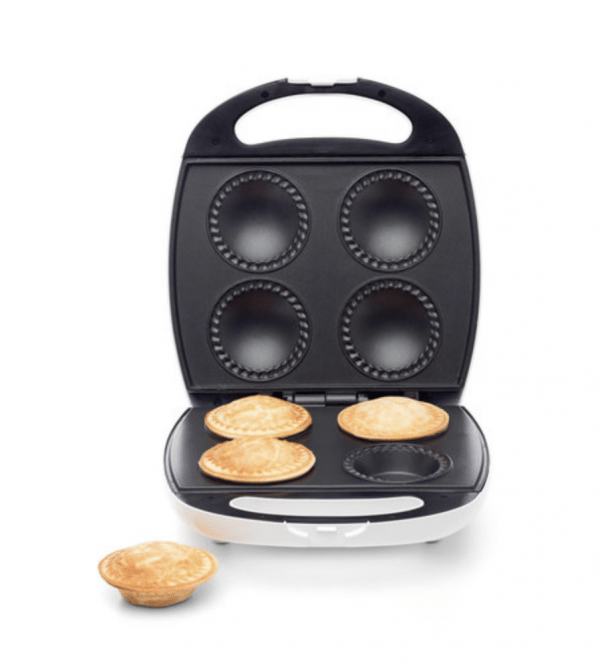 And now feast your eyes on what you can do with the pie maker - which is only limited, it seems, by your imagination.