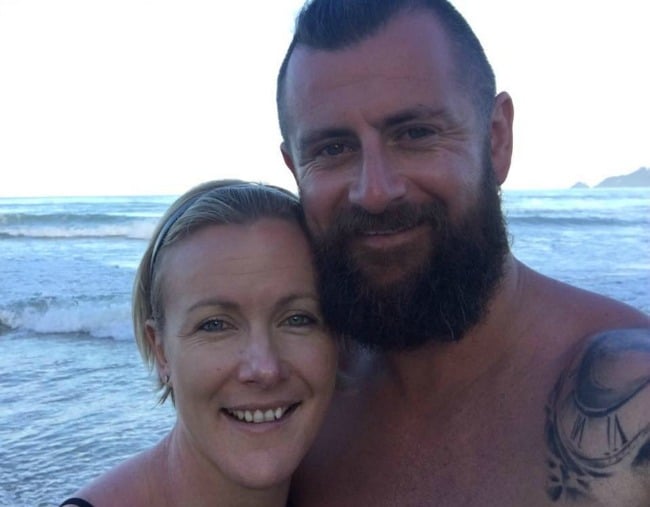 With AAP.
1. New Zealand father-of-three dies mid-work out while on holiday celebrating wedding anniversary.

A young, Kiwi father-of-three has died suddenly mid-work out on holiday in Thailand while celebrating he and his wife's second wedding anniversary.
Harley Fowler was completing one last work out, friends told Stuff, before he flew back to New Zealand on Wednesday evening when he collapsed.
"[Fowler's wife] called my husband when it happened, he collapsed when training and died in front of her… we don't know what happened," Mr Fowler's friend, Quanita Taurua said, adding wife Amanda has been alone since her husband died.
"He was a gentle giant, massive, and in the best shape he's ever been, just training and eating well… he was a real character; people just loved him."
Mr Fowler was the father of two-year-old Kalani, and the step-dad to Jakey and Jordan.
Since his sudden death, friends, including Mr Taurua, have set up a fundraising page on Give A Little to raise money for the family.
"We want to support Big Harleys [sic] beautiful family after his tragic and sudden passing while on holiday in Thailand with his soul mate," Mr Taurua.
"Harley and his family are a huge part of our Crossfit Hibiscus Community and we are devastated. We need to get him and Amanda home where they belong among family and friends.
"He leaves behind his beautiful wife Amanda, Kalani his two-year-old son who lights up all of our lives when he is around and his gorgeous step sons Jakey and Jordan."
2. Sydney grandmother sentenced to death in Malaysia on drug smuggling charges.
An appeal court in Malaysia has sentenced Sydney grandmother Maria Elvira Pinto Exposto to death by hanging after overturning her earlier acquittal on drug smuggling charges.
The three judges sitting in Kuala Lumpur unanimously found the 54-year-old guilty but said she had a right of further appeal on the methamphetamine charges and wished her luck.
"We find the merits of the appeal, we allow the appeal and set aside the judgment of the judge and find her guilty as convicted. The only sentence under law is death by hanging," the judges found.
Exposto's lawyer, Shafee Abdullah, told her it was a temporary setback and "you will win and you will walk away" following a further appeal.
The new appeal will reportedly be lodged on Friday.
In a statement on Thursday evening Foreign Minister Julie Bishop said "Australia opposes the death penalty in all circumstances for all people".
She said the Department of Foreign Affairs and Trade would continue to provide full consular assistance to Ms Exposito in Malaysia following the overturning of her acquittal and imposition of the death sentence.
On December 27 last year Exposto was acquitted of drug trafficking but faced a prosecution appeal against the acquittal on charges of trafficking 1.5kg of methamphetamine into Malaysia.
Exposto was handcuffed in court where she was consoled by her lawyers and Australian Embassy officials after the verdict.
She had claimed she was the victim of a set-up after she was found with the drugs in her bag after arriving on a flight from China in 2014.
She was acquitted after the judge found she was scammed by her online boyfriend and was unaware she was carrying the drugs.
The prosecution in the appeal argued Exposto had been wilfully blind, that her defence was made up and she had engaged in a "sly game", News Corp reported.
Exposto's lawyer, Shafee Abdullah, responded, telling the court that Exposto was an innocent carrier hoodwinked by an internet romance scam.
3. MH17 probe unearths Russian military missile was responsible for the deaths of 298 people.
A missile which brought down Malaysia Airlines Flight 17 in eastern Ukraine nearly four years ago was fired from a launcher belonging to Russia's 53rd anti-aircraft brigade, investigators say https://t.co/RC8gaE2JA8

— CNN Breaking News (@cnnbrk) May 24, 2018
Prosecutors investigating the downing of Malaysia Airlines Flight 17 over eastern Ukraine in 2014 say they have identified the missile used to shoot down the plane as coming from a Russian military unit.
The airliner with 298 people aboard was hit by a Russian-made missile on July 17, 2014, over territory held by pro-Russian separatists.
All aboard died, two thirds of them Dutch and 38 of them Australian residents.
Wilbert Paulissen, head of the crime squad of the Netherlands' national police, said the missile had been fired from a carrier belonging to Russia's 53rd Anti-Aircraft Brigade.
"All the vehicles in a convoy carrying the missile were part of the Russian armed forces," he told a televised news conference.
Russia has denied involvement in the incident. There was no immediate comment from Moscow on the investigative development.
Australian Foreign Minister Julie Bishop said Australia, Belgium, Malaysia, the Netherlands and Ukraine were now "considering options" towards prosecution as they remained united to pursue justice for those who lost their lives and their families.
"That a sophisticated weapon belonging to the Russian Army was dispatched and used to shoot down a civilian aircraft should be of grave international concern," Ms Bishop said in response to the latest report.
In an interim update on their investigation, prosecutors on Thursday said they had trimmed their list of possible suspects from more than a hundred to several dozen.
"We have a lot of proof and a lot of evidence, but we are not finished," said chief prosecutor Fred Westerbeke. "There is still a lot of work to do."
He said investigators were not yet ready to identify individual suspects publicly or to issue indictments. The question of whether members of the 53rd Brigade were actively involved in the downing of the plane remains under investigation, he said.
Westerbeke called on witnesses, including members of the public, to help identify members of the crew that was operating the missile system. He also asked for tip-offs in determining what their orders were and in identifying the officials in charge of the brigade.
A Joint Investigation Team, drawn from Australia, Belgium, Malaysia, the Netherlands and Ukraine, is gathering evidence for a criminal prosecution in the downing of the plane.
The Dutch Safety Board concluded in an October 2015 report that the Boeing 777 was struck by a Russian-made Buk missile.
Eventual suspects are likely to be tried in absentia in the Netherlands after Russia used its veto to block a UN Security Council resolution seeking to create an international tribunal to oversee criminal complaints stemming from the incident.
4. US President Donald Trump has scrapped next month's summit with North Korea.
US President Donald Trump has called off next month's summit with North Korean leader Kim Jong Un, citing Pyongyang's "open hostility," and warned the US military is ready in the event of any reckless acts by North Korea.
Trump wrote a letter to Kim to announce his abrupt withdrawal from what would have been a first-ever meeting between a serving US president and a North Korean leader in Singapore on June 12.
"Sadly, based on the tremendous anger and open hostility displayed in your most recent statement, I feel it would be inappropriate, at this time, to have this long-planned meeting," Trump wrote. "Please let this letter serve to represent that the Singapore summit, for the good of both parties, but to the detriment of the world, will not take place."
I have decided to terminate the planned Summit in Singapore on June 12th. While many things can happen and a great opportunity lies ahead potentially, I believe that this is a tremendous setback for North Korea and indeed a setback for the world... pic.twitter.com/jT0GfxT0Lc

— Donald J. Trump (@realDonaldTrump) May 24, 2018
Earlier on Thursday, North Korea had repeated its threat to pull out of the summit, which was intended to address concerns about its nuclear weapons program, and warned it was prepared for a nuclear showdown with Washington if necessary.
A White House official said a North Korean official's condemnation of US Vice President Mike Pence as a "political dummy" was "the last straw" that led to cancelling the summit.
A second White House official said a major factor in Trump walking away was the possibility of a nuclear conflict raised by a North Korean official if diplomacy failed.
"The North Koreans literally threatened nuclear war in the statement released last night," she said. "No summit could be successful under these circumstances."
In a statement at the White House, Trump said he remained open to dialogue but had spoken to Defence Secretary Jim Mattis and warned North Korea against any "reckless act."
"We are more ready than we have ever been before," Trump said.
He said US allies South Korea and Japan also were ready to shoulder much of the financial burden "if an unfortunate situation is forced upon us" by North Korea.
Trump said the United States would continue its "maximum pressure" campaign of sanctions to press North Korea to give up its nuclear weapons.
Trump cancelled the summit just a few hours after North Korea followed through on a pledge to blow up tunnels at its main nuclear test site, which Pyongyang said was proof of its commitment to end nuclear testing.
A small group of international media selected by North Korea witnessed the demolition of tunnels at the Punggye-ri site on Thursday.
South Korean President Moon Jae-in, whose government had helped set up the summit, said he was "perplexed" by the cancellation and urged Trump and Kim to talk directly to each other.
While Trump's letter left the door open for talks with Kim, chances for a quick rescheduling appear remote and cancellation of the meeting will renew fears of a return to conflict on the Korean peninsula.
Trump's letter also referred to the possibility of war.
"You talk about your nuclear capabilities, but ours are so massive and powerful that I pray to God that they will never have to be used," he said.
5. Aussies are more generous than ever, with charitable donations increasing by nearly $1 billion in the last three years.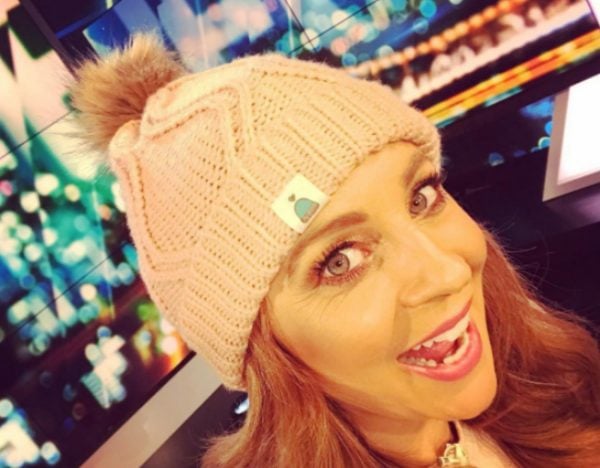 The value of donations and bequests to Australian charities increased by almost $1 billion across three years, a report by the nation's charity regulator shows.
The Australian Charities and Not-for-profits Commission (ACNC) found the value of charitable gifts rose from $6.6 billion to nearly $7.6 billion between 2014 and 2016.
"Based on these figures, I think we're confident that Australians have given more," ACNC commissioner Gary Johns told AAP on Thursday.
The report's findings were based on financial data provided by 31,794 registered charities.
The ACNC registered 9044 groups during that time and revoked the charity status of 11,698 others, including those who didn't respond to the regulator or "had a crack at it and then walked away", Dr Johns said.
While donations and bequests were the smallest source of income for charities, those increased at a greater rate (14.8 per cent) than government grants (10.9 per cent) and other revenue sources (8.7 per cent).
Overall, total charity income increased by $11.1 billion to $121.8 billion.
The sector experienced a slight rise in paid employees, and spent 12 per cent more on the delivery of services.
Religion remains the most common charity category, making up just under a third of all charitable organisations in 2016, followed by education and research.