Something strange happened the other week.
I was in Zara (not the strange part, it happens far too often) when I found myself drawn to a pair of black and white polka dot shoes.
They were silk and pointed, chic. Then I turned them around and saw the heel. It was a kitten heel.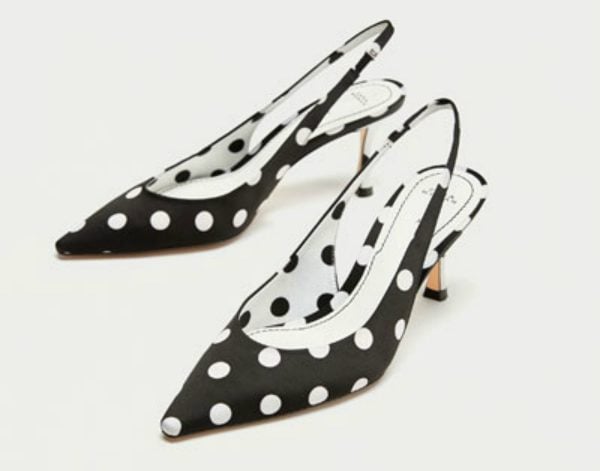 The shoes with the tiny little heel about the size of a finger nail, so pointless it's almost not worth being there. The training-wheel heels we tottered around in as tweens then became a go-to shoe in the nineties before being banished to frumpy land.
Here's the peculiar part... it didn't put me off. In fact, instead of dropping them like a hot potato, I almost, almost made my way to the till with them.
So it's official. Kitten heels, the one shoe trend we collectively agreed should remain dead and buried has reared its tiny, barely there heeled head. (Post continues after gallery.)
Fashion has given the kitten heel its tick of approval.