It's hard to imagine Kit Harington as any other Game of Thrones character than Jon Snow.
For six years, we've watched the 30-year-old actor go from brooding Stark bastard to… well, brooding new King in the North.
But things could have been very, very different if this "leaked" audition tape is anything to go by.
You see, according to late-night talk show host Jimmy Kimmel, Harington originally tried his hand at some of the show's other iconic characters first.
LISTEN: The Binge recaps everything that happened in the last season of Game of Thrones… in 90 seconds.
And after seeing these images, we will never see Jon Snow the same again.
Because every time he utters the words "Winter is coming," we'll most definitely hear the words: "If you'll excuse me, I need to have sex with my brother" and see this instead: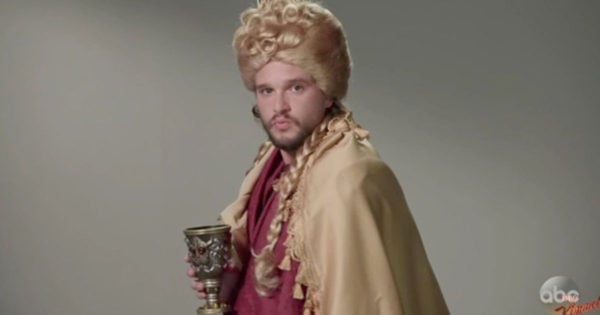 And our beautiful memories of Jon and Ygritte's ill-fated romance are forever ruined by this mental image of Harington dressed as the flamed-haired wildling: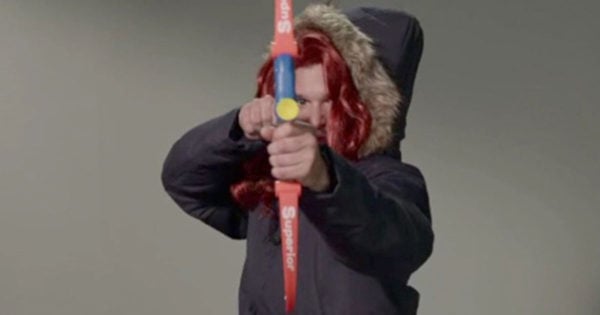 But the worst of all?
Jon Snow dressed as his maybe-aunt, maybe-lover Daenerys Targaryen, who asks, "Would you like to see my dragons?" before stripping off to reveal...this.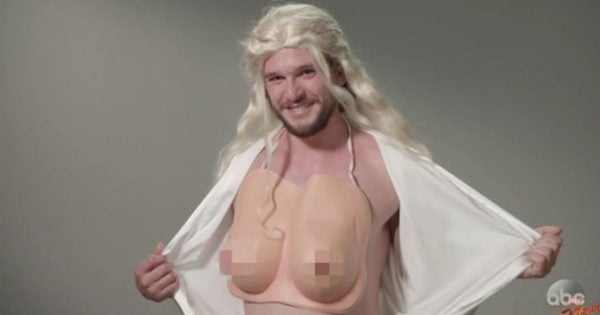 Although we do appreciate the laughs, there was a serious aspect to the actor's appearance on Jimmy Kimmel Live.
With the season seven premiere of Game of Thrones just days away, Harington shared one fascinating behind-the-scenes tidbit.
It turns out many of those "leaked" photographs from the set—showing, say, two characters who had previously never met in the same scene—were actually faked.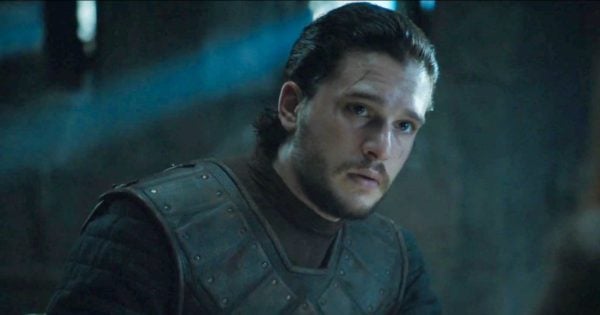 "We did fake some scenes," he admitted to Kimmel, adding that "we put together people in situations where we knew the paparazzi was around so they'd take photos and that would get on the internet to fake scenes."
While Harington didn't reveal which scenes were faked (because, duh, spoilers), he did say he was personally involved in three false set-ups.
So just like Jon, we really do all know nothing...for now.
Listen to the latest episode of Mamamia's TV podcast, The Binge:
Stay on top of all the TV and movie news you love and sign up for The Binge Newsletter here.