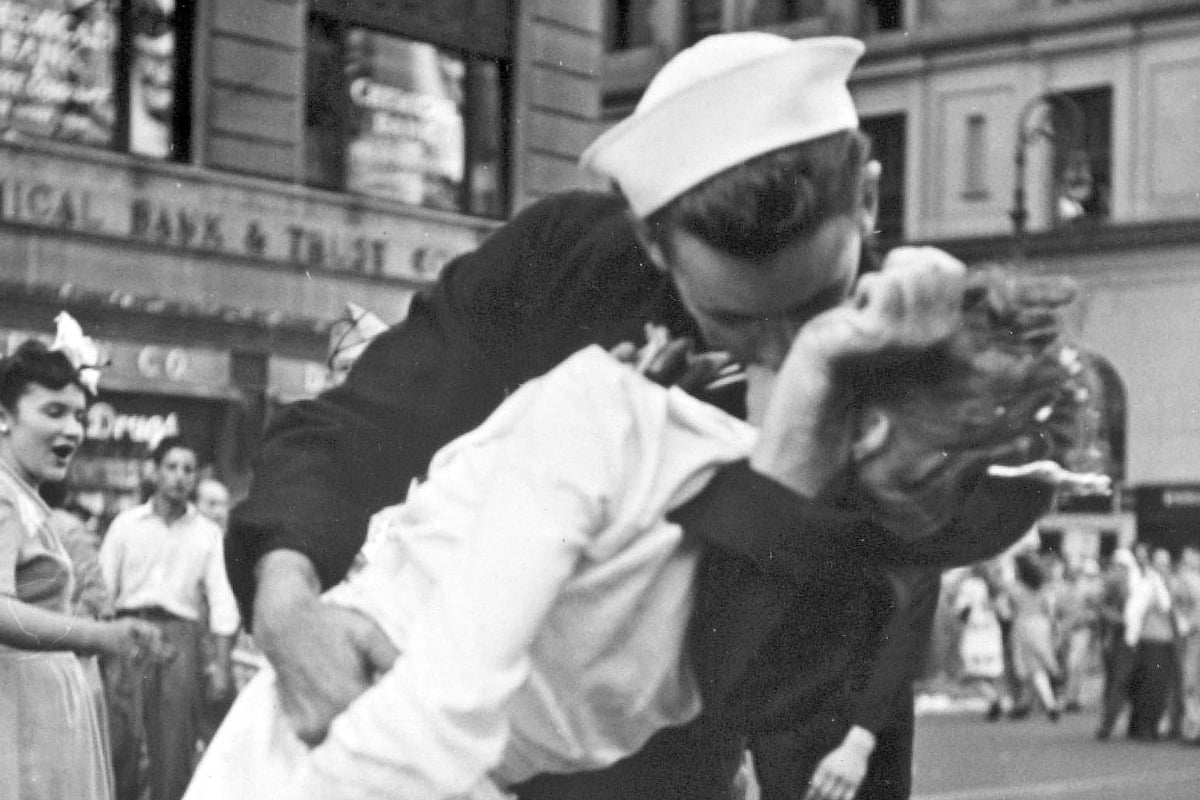 As throngs of people danced around him on August 14, 1945 – the day the Allies declared victory in Japan – photographer Alfred Eisenstaedt raised his camera. Through his lens, framed among the pulsing crowds in New York's Times Square, he saw a moment in time. Complete strangers, a man and woman, locked in an embrace.
Alfred's shutter clicked four times in a matter of seconds. But among those four shots, was an image that would ultimately become one of the most iconic photographs of the 20th century. The Kiss.
Caught up in the jubilant chaos, Alfred never took the couple's names or asked where they were from. And in the decades since the photograph was famously published by LIFE magazine, many men have come forward claiming to be the amorous soldier. But after extensive expert analysis, most of those who have studied the image settled on one: First Class naval officer George Mendonsa.
George, a Rhode Island man, died on Sunday at his assisted living facility. He was 95.
The truth behind The Kiss.
George was on a first date the evening of The Kiss. On leave from service, he'd taken Rita Petrie to a show at Radio City Music Hall when the news broke. Speaking to CBS, George recalled that the show was interrupted for the announcement: "The war is over. The Japanese have surrendered."
Like countless others, George and Rita went to a bar to celebrate and later spilled out onto the streets to share in the joy.