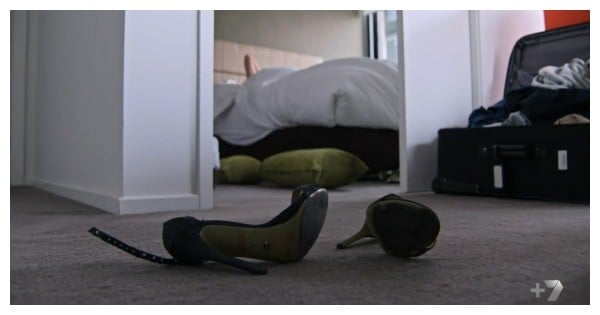 Having made its television debut on Tuesday night, Kiss Bang Love was met with mixed reviews.
Some loved the voyeuristic element of watching strangers pash in an over lit room. Others worried about the hygiene factor of locking lips with a dozen unknown people.
Many people lamented yet another reality show based around shaky (and unproved) scientific "evidence" being created.
Me? I was just delighted to see an accurate depiction of sex taking place on prime-time TV.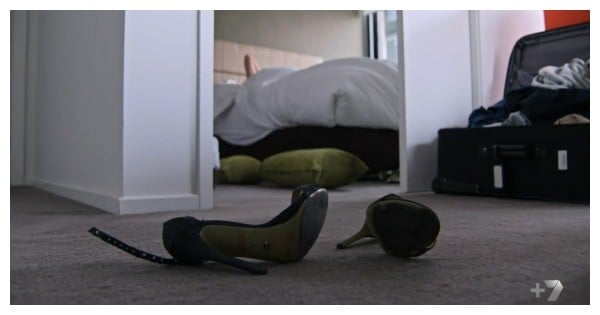 "Sex was here, 2016". Source: Channel 7. 
It was almost two thirds of the way into what felt like an epically long episode that the kisser of the night, Lisa, went on two overnight dates with her chosen men.
The first was with a 24-year-old tradie named Jaxon, who had spent the day letting Lisa win the sporting activities they were playing and pulled out a guitar at dinner.
Listen below to hear what our very own Laura Brodnik and Rosie Waterland think of Kiss Bang Love. Post continues after podcast. 
They shared a sunset picnic and seemed to really enjoy one another's company. By all accounts, it was what you'd surely deem a successful first date.
After what looked like at least 12 solid hours of laughing, getting to know one another and a few glasses of wine, Lisa and Jaxon returned to their hotel for the night. And despite Channel 7 booking two beds, Lisa later admitted that only one had been slept in.