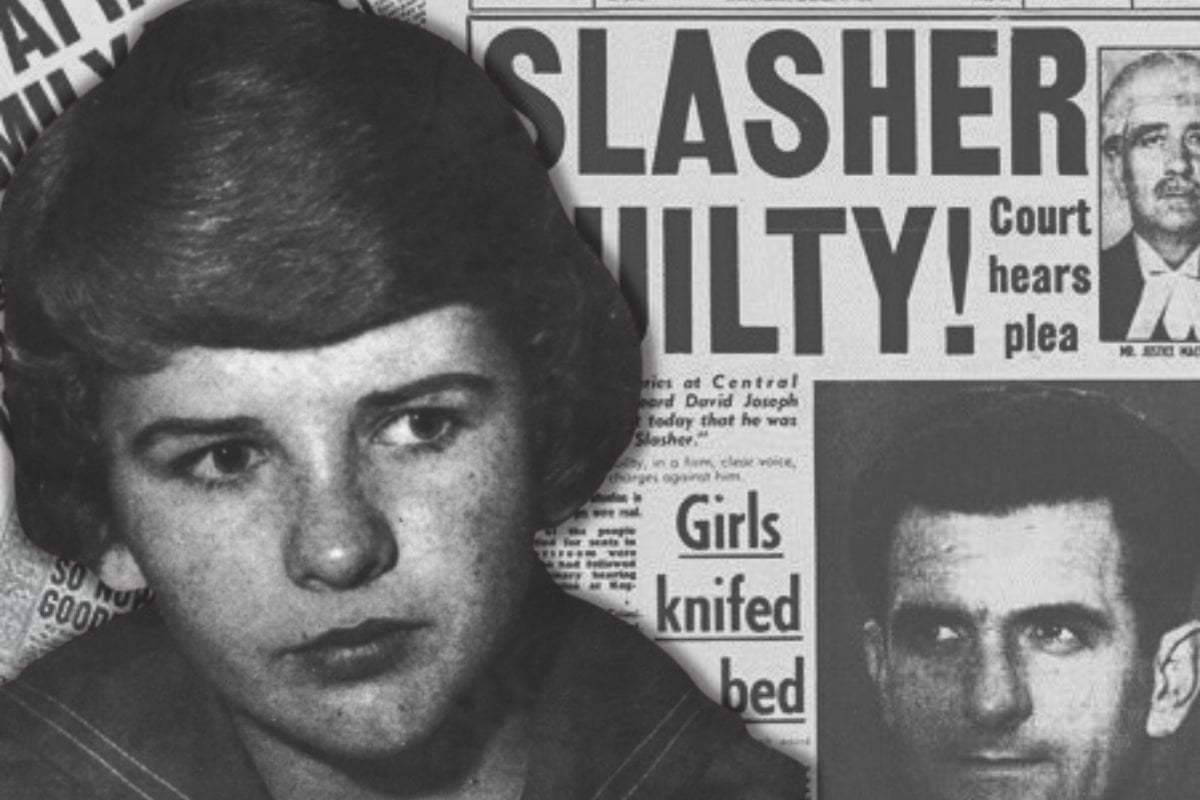 It was 3am when 12-year-old Marlene Storz woke to find a man standing at the foot of her bed in July 1956.
Her family were tucked up asleep in separate rooms of the south west Sydney home, while beside her, her grandmother also lay undisturbed.
"Is that you Hans?" she called out, thinking the shadowy figure was her brother. 
The stranger was holding a razor blade in his hand. Once he was beside Marlene's bedside, he slashed her blankets several times, leaving gashes up to 15 centimetres long. 
Thankfully, none touched her skin. 
After startling her awake, the man immediately jumped out of her window and made his escape.
That morning was the first time David Joseph Scanlon attacked someone in their home. Usually he just lurked. 
He'd later tell police he'd enter every house in a single street prowling around local suburbs for hours on end in the middle of the night. 
"He started just as a peeping Tom climbing over fences and watching people through their windows," Glen Humphries, author of Night Terrors: The True Story of the Kingsgrove Slasher told Mamamia's True Crime Conversations podcast.
Listen to the full chat below. Post continues after podcast.
"Then it escalates to him going into their house standing in their bedroom watching them sleep, or sitting on the lounge watching them as they get up to go to the toilet." 
He'd go on to attack a total of 18 women and girls over three years, with the media of the time dubbing him the 'Kingsgrove slasher.' 
From 'slasher bars' to an escalation of violence. 
If you drive through Kingsgrove and its surrounding suburbs today, you'll see prison style bars on the ground-floor windows of some homes. 
They're slasher bars. Designed to stop the mysterious 'Kingsgrove slasher' of the 1950s from entering.
As Humphries explained to True Crime Conversations, the hysteria at the time was very real with women taking to sleeping with weapons under their pillows.
"Everybody thought any noise they heard outside was the slasher," he said. 
21-year-old Lesley Coleman was attacked in her sleep after her boyfriend failed to shut the front door properly.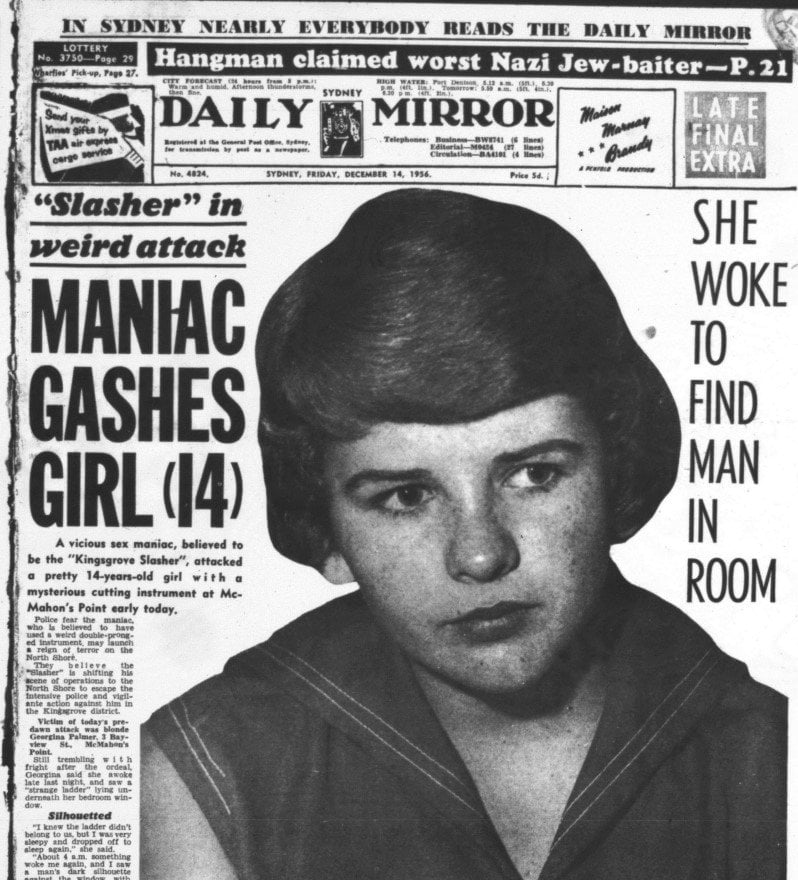 The slasher's crimes were front page news for years. Image: Daily Mirror front page.