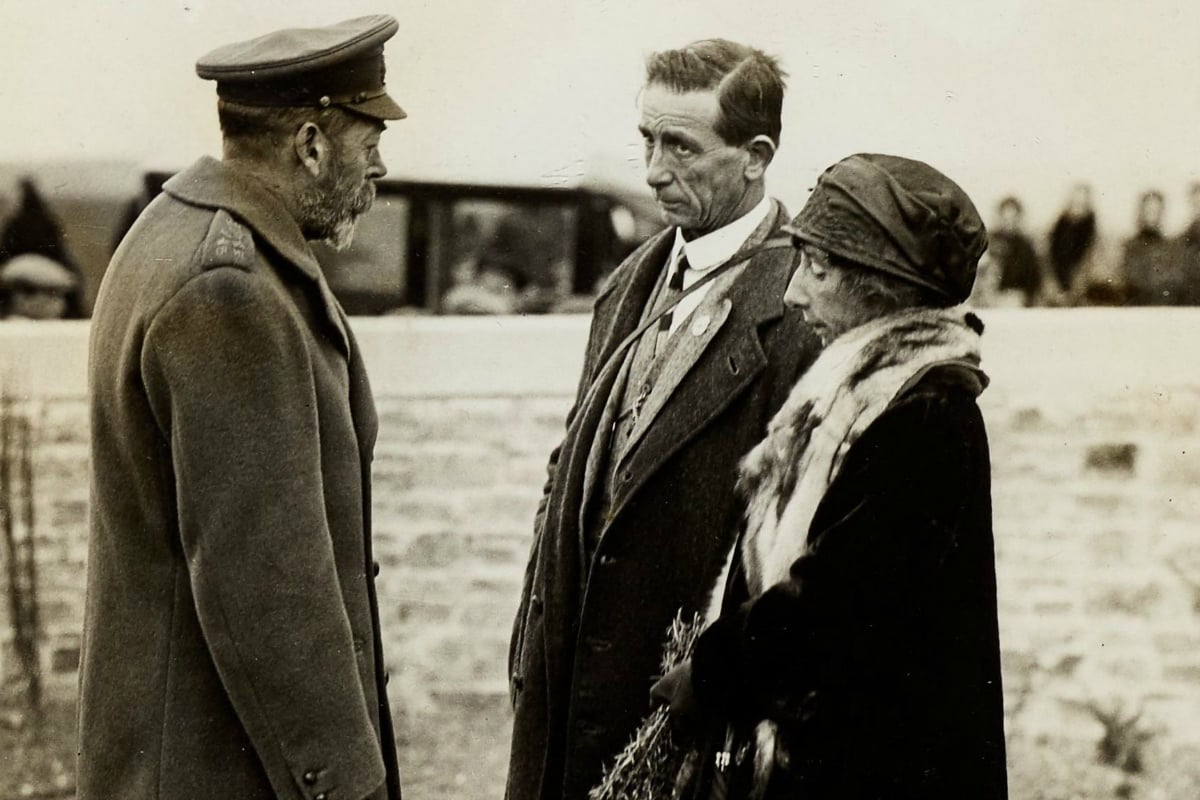 In 1922, long after the muddy, bloody battlefields of the Somme had dried out, King George V toured the area, visiting the graves of fallen Commonwealth soldiers.
A little north of the village of Amiens, ​at Crouy-sur-Somme, he came across two people doing the same. A husband and wife, grieving parents who had made the long journey from Australia to France where their son lay buried; one of more than 60,000 Australian men killed fighting in World War I.
A photographer captured the encounter; a mother and father in mourning, and a monarch in whose name their boy had fought and died.
As reported by News Corp Australia, the image was published by Australian media at the time, but with no name. The couple's identity and that of their son remains unknown. And on Remembrance Day, which this year marks a century since the end of the Great War, the Commonwealth War Graves Commission is appealing for help to change that
 

View this post on Instagram