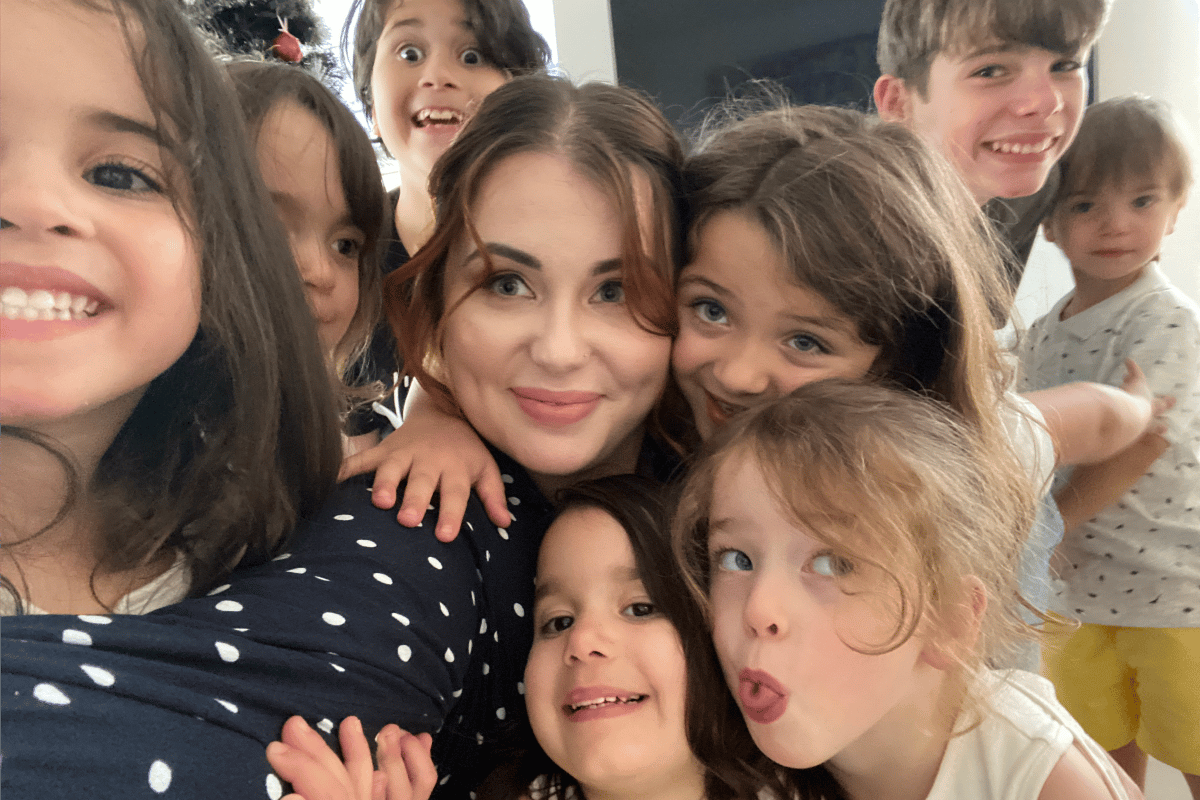 My name is Kim Tucci and just over four years ago, I found out I was expecting naturally conceived quintuplets. Just to confirm, that's five babies. Five. 
I already had three other children – Kurt, who's now 12, Ava who's eight, and Indiana who's six – and I was hoping for just "one more" baby to join our brood. I had the shock of my life when I went for an ultrasound and heard five heartbeats flickering away. Keith, Penelope, Beatrix, Allie and Tiffany will be four years old this week. My book, I've had 8 babies and if there's one thing I've learned… will be released on 28th of January 2020 on the quintuplets birthday!
As a mum of eight children, I get asked the same questions by lots of different people, so I thought I'd provide a little window into my unique life by answering the five most commonly asked ones. Here's what it's really like to have eight kids.
'Do you ever sleep?'
This has to be the most asked question out of them all. In the early days when the quintuplets were newborns, they would wake up at all different times of the night for a bottle. This made it hard to ever have any downtime. Luckily, we had a lot of help in the first 12 months so I was able to get a good night sleep most of the time. When the quintuplets turned one, we were able to establish an excellent sleep routine and not long after that, they were all sleeping through the night.
With that said, Penelope suffers from Coeliac disease and she often cries throughout the night if her stomach is upset. She is on a gluten-free diet and that helps keep her pain-free at night time. The stricter we are with her diet, the better she sleeps.