Questions about the security of one of Paris' most exclusive hotels have been raised following the 3am robbery of social media superstar Kim Kardashian West.
Located near the Madeleine Church in the 8th arrondissement, the Hotel de Pourtales has no website, no listed address, no online booking system and no phone number.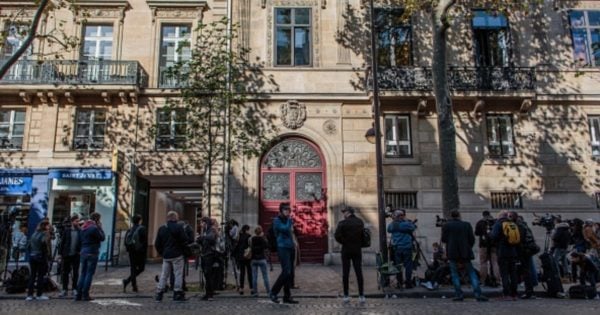 Outside Kim's Paris apartment following the robbery. Source: Getty. 
But despite all that, five masked robbers still located the hotel and successfully bound the concierge to a staircase before taking a gun to Kardashian West's head and eventually stealing $14 million in jewellery and mobile phones.
So what's the story behind Hotel de Pourtales?
Originally built for Count James Alexander of Pourtalès  in 1839, the building was recently subdivided into nine luxury apartments (one of which Kanye West is rumoured to own), and underwent a major renovation in 2008.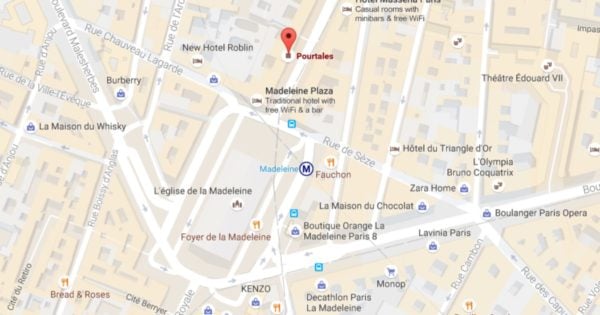 Hotel de Pourtales in the 8th arrondissement. Source: Google Maps.
Described as a "B&B for millionaires, rock stars and Hollywood actors" perks of the "No Address Hotel" include having a chef, concierge and 18 other staff members on call and is said to be "filled with celebrities."
But securing yourself an apartment won't come cheap, with prices ranging from $1,680 to $17,000 a night.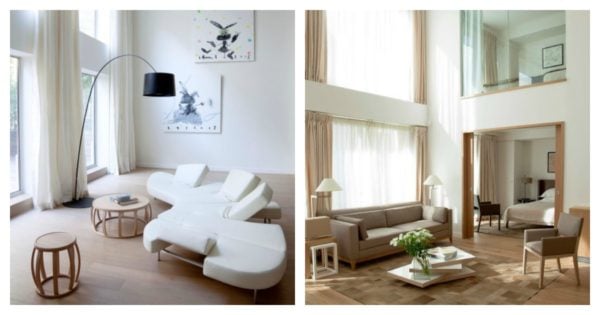 Inside two of the exclusive Hotel du Pourtalès rooms. Source: Instagram.
But with such a high prestige behind it, many are asking how the five robbers - who are yet to be caught - were able to make it into the 35-year-old's apartment in the first place.
According to a security guard who used to work for the mother-of-two, the criminal's knowledge of the building and confidence in executing the robbery suggests it may have been orchestrated by people known to Kardashian West.
"I would say it's either an inside job or publicity stunt," Steve Stanulis told Page Six.
"That hotel is so secure, somebody must have tipped them off that she was alone inside, or shown them a way in."