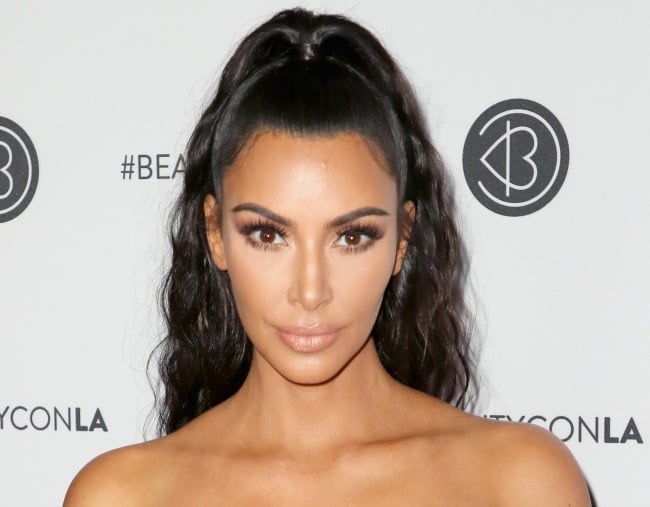 She made some gobsmacking remarks about looking "anorexic" yesterday, and now Kim Kardashian West is being accused of being homophobic.
When a photo of the reality star wearing tight velvet pants for Jimmy Kimmel Live was posted on Instagram, American model and actor Tyson Beckford left body-shaming comments on the post.
"She is not real, doctor f*cked up on her right hip," the Make Me a Supermodel host wrote.
"Sorry I don't care for it!" he also commented.
It wasn't long before the 37-year-old mum-of-three caught wind of Tyson's comments.
A gossip Instagram page, the Shade Room shared the image of Kim with screenshots of Tyson's disparaging comments, which Kim quickly responded to.
"Sis we all know why you know why you don't care for it," the Keeping Up With The Kardashians star wrote.
While some applauded Kim for attacking her body shamer's harsh comments, others believed Kim's comments were homophobic as she appeared to insinuate that Tyson is gay.
Kim Kardashian called Tyson Beckford "sis," implying that he's gay, as a response to him not liking her body. THE HOMOPHOBIA JUMPED OUT!!! pic.twitter.com/taZZsKZk46

— rom jacob b. (@robokob) July 31, 2018