Two weeks on, we are yet to see justice in relation to Kim Kardashian's horrifying robbery at gunpoint, but new details indicate ground is being made.
A Parisian judicial police source told US Weekly the suspected perpetrators appeared cool, calm and collected as they carried out the heist.
"They acted like they had all the time in the world," they said.
"It is quite incredible that they managed to hang about for so long without anyone calling us."
The police insider explained three suspects arrived on bicycles at 2:18am before they were joined by another two on foot at 2:32am.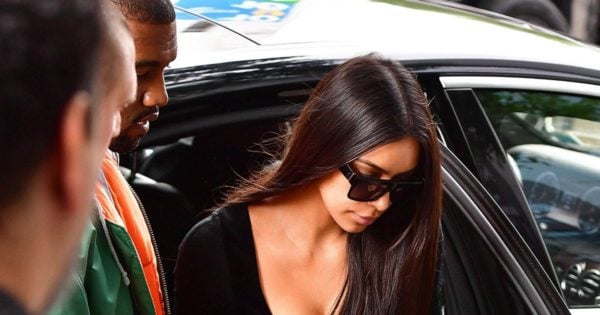 Both groups appeared to know the security code at the front gate.
"They clearly knew the security code of the main doors, and let themselves in without any problem at all," they said.
Police believe the heist took around 49 minutes and ended when the five men emerged and fled on bicycles or by foot, according to the source.
The time estimate was said to have been worked out by authorities using a local traffic camera.
Details of the robbery come in the same week Kim Kardashian's assistant, Steph Shep, released a statement on how the reality star is coping.
Shep told fans on Kim Kardashian's app the star was taking a break after the ordeal.
"Hey guys, so you may have noticed we haven't updated the app in a couple of weeks," she wrote.
"Keeks is taking some much needed time off. But not to worry. We've called upon Kim's closest friends, fam and yours truly to serve up some exclusives. Stay tuned for new posts and app takeovers!"
The October 3 robbery was said to have seen Kardashian lose up to $14 million dollars worth of jewellery.
French police have opened a formal investigation in regards to the incident.